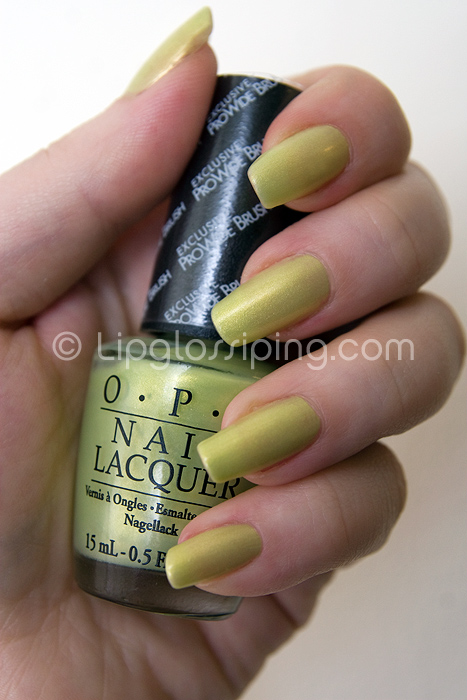 Yeah, it's green… I don't "do" green, but when I was getting my hair cut I saw the salon were offering two bottles for £10 and I didn't want any more reds/pinks.
After 4 coats (yes, 4) I surveyed my new fungal fingers and sighed.  I don't "do" green.  It was time for bed, so I resigned myself to the fact that I'd be wearing it the next day (of which I spent the majority hiding my nails).
It's a very yellow green, like a muted chartreuse…it applies nicely and dries fairly quickly.  As I noted, it takes 4 coats to achieve opacity and dries with a glossy semi-sparkly finish.
The following evening I didn't have time for a full mani, so in the hope of toning it down a little, I applied a coat of Nail Tek Foundation II to give it a matte finish.  The photo shows the mani after mattifying.
Nail Tek Foundation II works really well as a matte top coat, although I find that it definitely needs a squirt of quick-dry spray ontop as I had difficulty keeping it smudge free.
Do you wear greens?  What are your favourites? And do you say "ohpee" or O.P.I? (I'm sure I've asked that before)