Well, the general consensus from the bods paid to know about these things is that lightning really does strike twice.
With this in mind, after my previous experiences trying to get my hands on some NYX products from across the pond you can imagine my slight hesitation when I heard about a Cherry Culture 20% off code a few weeks ago.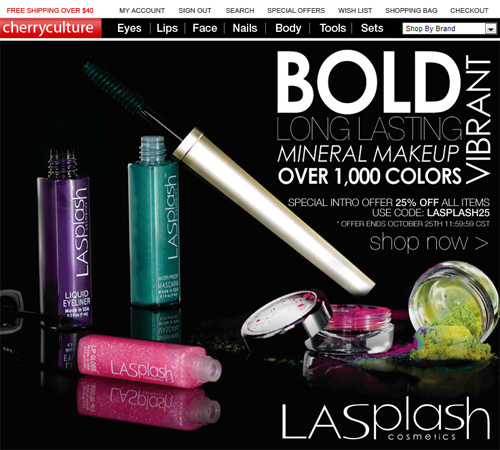 I was obviously mainlining a dose of bravado when, with VISA in hand I started gaily adding items to my virtual basket until I was reminded of a). the import tax threshold and b). my overflowing makeup storage in the spare room.
Reluctantly, I pared down my overenthusiastic initial selection to items that (by this time) I'd decided I couldn't physically live without.
The NYX prices on Cherry Culture aren't the cheapest out there – but the 20% code sweetened the deal and I was happy that their stock list appeared to be current and up to date.
Fast forward 2 weeks later and my parcel landed on the doormat with a satisfying heavyweight thud, immediately reassuring me of a job haul well done.
Pulling apart the jiffy bag, I was pleased to see that all my items I'd ordered had been wrapped securely for the long journey across the Atlantic.  No casualties this time.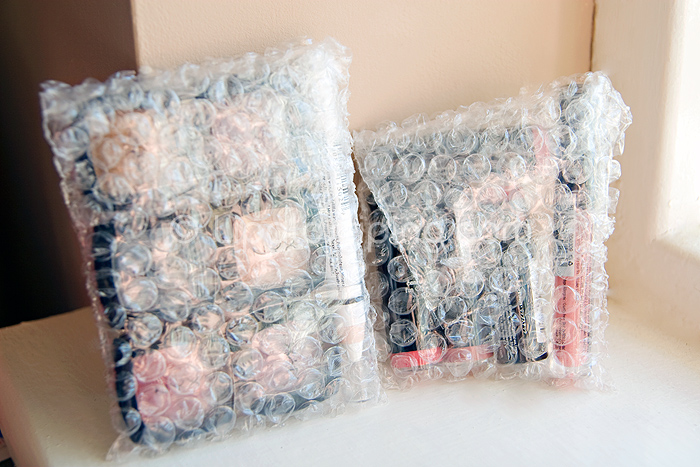 I ordered:
6 NYX Eyeshadows
1 NYX Jumbo Eye Pencil
4 NYX Round Lipsticks
1 NYX Round Lipgloss
See! I told you I was restrained!  It actually barely qualifies for 'haul' status!
I'm happy to recommend Cherry Culture as a distributor of NYX products to the UK.  I haven't had need to make use of their CS team yet, and for me, this is what makes or breaks a company – but I'm pleased with the service so far!