NEOM's latest fragrance to join their impressive lineup of natural-wax candles is simply called Happiness* and strives to create an atmosphere of calm and contentment wherever it's placed.  The North Yorkshire-based brand is stocked in hotels and spas nationwide and prides itself stripping products back, cutting out the chemicals and re-imagining the notions behind truly natural and organic brands.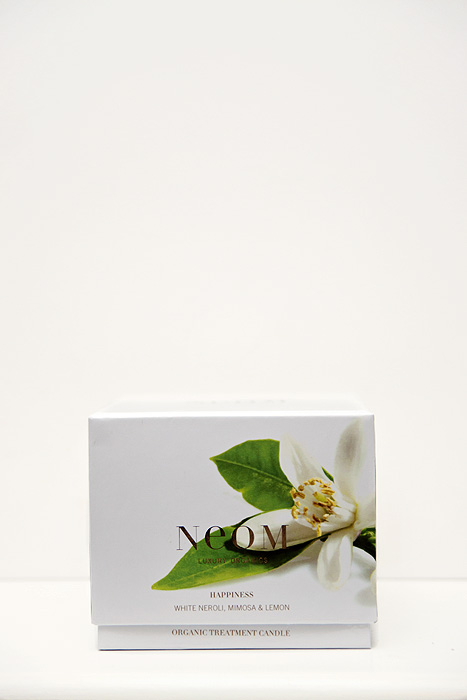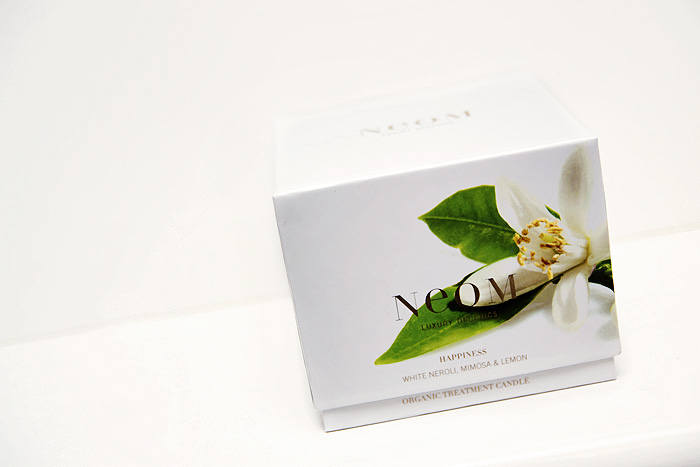 Too many times, 'natural' means that we have to compromise on the things that make products so instantly appealable.  We sacrifice the wow-factor for the knowledge that we're using products that are kinder to the Earth.  Rustic packaging is all well and good until you want to gift it, natural scents can often be uninspiring without a little help from the lab, and the overall impression leaves you wishing you could have your cake and eat it too.
This is where NEOM excels, it doesn't overlook all the little things that allow a natural brand to feel as luxurious as your usual high-end alternatives.  Infact, I've just bought my mother-in-law's Mother's Day gift from them, so it's just as well!
This three-wicked candle offers up to 55hrs of burn time, the wax melts evenly across the surface and burns cleanly, creating no soot to darken the heavy-glass container (or indeed your ceiling!)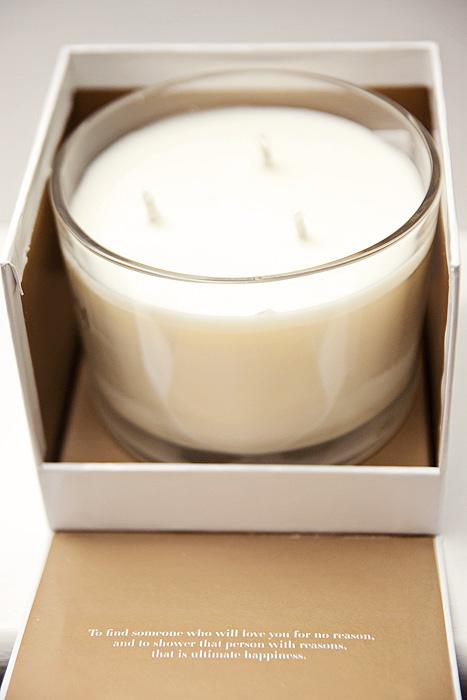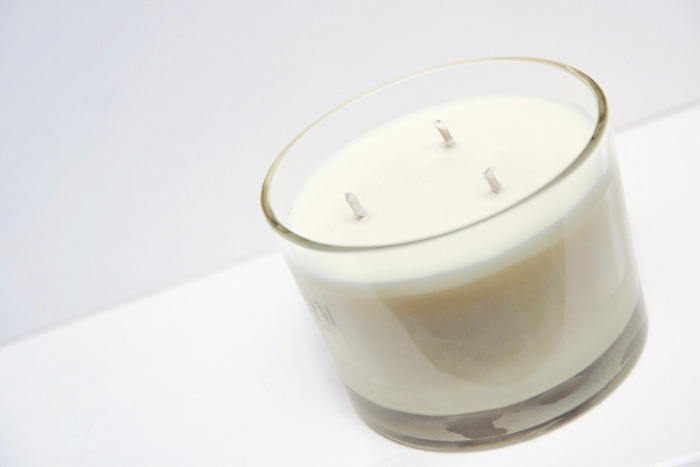 The scent is a little hard to describe.  It's a fresh, floral scent which ultimately gives an impression of space.  White space, open airiness with a touch of sweetness.  Like standing in a gallery that's had its windows opened for the morning, letting the freshness breathe through without actually being out there, in it.  This clean scent is bolstered with a hint of lemon, sweet – not tart.  I sometimes struggle with white flower scents, I'm not the world's biggest fan of jasmine and yet when done right, it can barely be beaten.
The scent lingers impressively… walking back into a room, I noticed it staunchly clinging to the ether a good couple of hours after extinguishing the flames.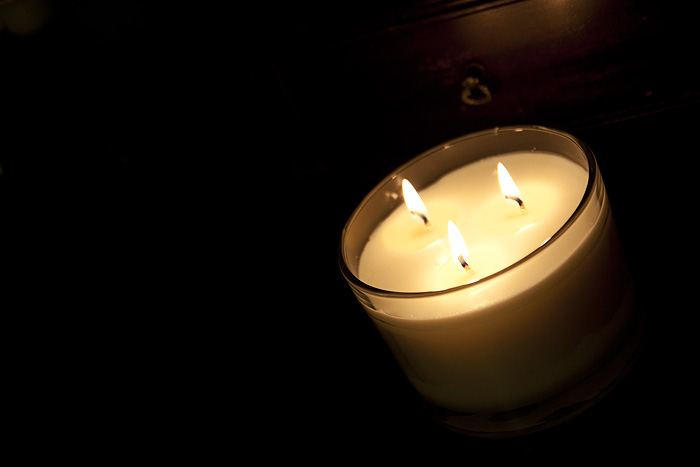 This would make a wonderful house-warming gift for a loved one, it's perfect for communal areas and entrance halls to lighten the atmosphere and give a home that freshly-aired feeling.
NEOM Luxury Organics Happiness Home Candle is priced at £37.50 (single-wick 75g versions – £13.00) and available to buy online from neomorganics.com
What are you scenting your home with at the moment?
* press sample