They're kind of a big deal.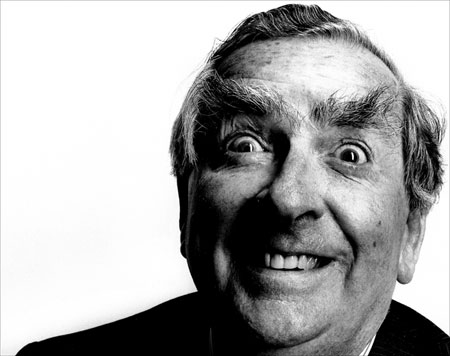 It's a substantial thing to grow hair on your face.  Billions of pounds go into the development of products designed to remove facial hair, but I'm not sure we invest so much time and effort in cultivating the hair we want to keep.
Mine are a complete and shameful mess.  I've overplucked some areas and I continue to underpluck others…  I have a great natural arch, but no idea how to make the best of it.  Infact, I've managed to create total unevenness to the point where I look like I'm permanently raising one of my eyebrows when in reality, I'm not moving a muscle.
Brow powder is my makeup bag essential.  I'll happily hit the supermarket without a scrap of colour or foundation on my face, but take away my brow powder and I'll be walking around wih my hands self-consciously hovering near my forehead in an attempt to cover up the offending area.  Eyebrows, for me… are face framers, and KNOW that everytime I see a FOTD – I'm checking out those brows before ANYTHING else.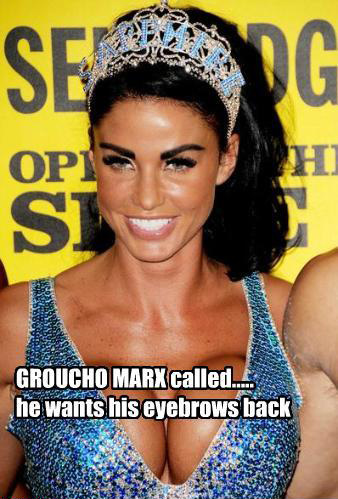 Obviously, this post is mostly an excuse for me to trawl the internet laughing at celebrities with dodgy eyebrows, but there is a serious message here.  Tweezers are a dangerous implement and I'm not letting Leila near a pair.  As God (or you guys)  is my witness, I'm marching her to a salon when she hits 15.  This house will be a tweezerless one.
I wish mine had been…

What a mess.  I'm a (relatively) intelligent woman who clearly lost control of all mental capabilities when my grasping fingers first touched those tweezers 13 years ago and quite frankly, I haven't regained them.
I need help, I know that some of my lovely readers MUST be brow experts!  I see so many women with perfectly groomed eyebrows and I'm considering befriending the next one I see in Waitrose, lulling her into a false sense of security with hazelnut lattes and Heat magazine chats before slyly handing her my tweezermans and giving her carte blanche on my face.
Do you feel my pain or mock my affliction?
Where can I go from here?  Professional help?  Hands tying behind my back?  Hair transplants?  Threading?
Halp?!