Yano when you're shopping… and it's been an el-crappo experience… your money is burning a hole in your pocket but you just can't find *anything* to commit to… everything is… for want of a better (or even actual) word… meh.
I had one of those days in town.. lots of nice money practically setting my pants alight and nothing that caught my eye enough to extinguish them.  Until I popped into Superdrug and sidled up to the Sleek stand.
I prodded at the blushers… meh.
I eyeballed the lipsticks…. meh meh.
Just as I was about to leave, frown intact – I cast my eyes downwards and caught sight of the nail polishes.  Nail polishes? I didn't even know Sleek did nails?  Well, obviously I haven't emerged from that rock of mine enough… cos there they were all lined up like beacons of salvation ready to save me from a shit shopping trip.
I picked up two shades: Royalty (Blackened Red Shimmer) and Poison Ivy (Blackened Green Shimmer) but got the guilts at the checkouts thinking of all those polishes sat at home still untouched and left Poison Ivy at the counter.
Anyway, how do I like Royalty?  I like it a lot!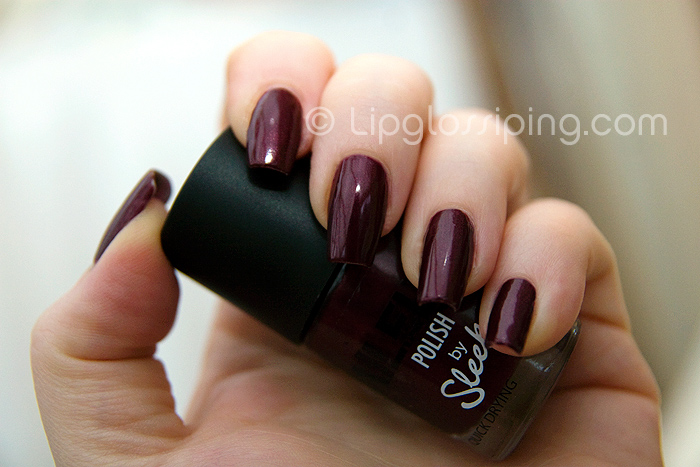 It is absolutely packed with subtle shimmer – beautiful!
Application? It could be a one-coater if you were a little more careful with application than me.  The above photo shows two coats with no top coat (I'm so lazy about top coats).
It dries fast, perhaps a tiny bit too fast for slowcoaches like me… but as soon as I picked up the pace, I had no problems with application.
This is such a Christmassy shade, I can't wait to check out the others available!
Nailed Nail Polish by Sleek is available from most Superdrugs.