The last of my W7 Metallic nail polish purchases from last month (promise!).  Metallic Neptune is a delightful teal/purple duochrome and another succesful 2-coater.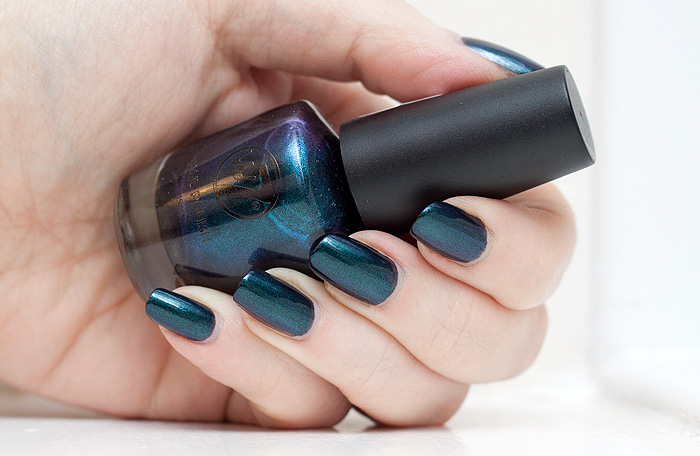 This one is still in stock (at the time of writing) at NailPolishDirect.co.uk priced at £1.95.
Which has been your favourite of the metallics I swatched and did you buy any yourself?