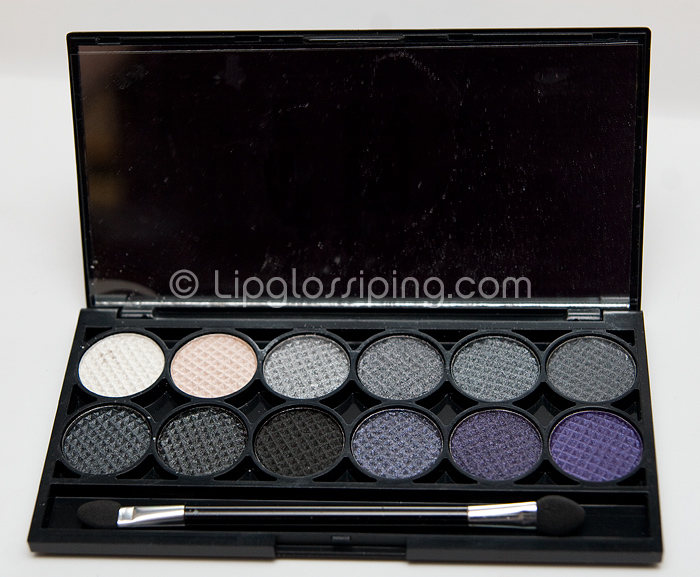 This is Sleek's latest addition to their highly popular palette family.
It's basically an all-in-one smokey eye kit.  Two highlight shades and variations of blacks/greys with a purple (or 2) thrown in.
Texture wise, they're the same creamy, slightly crumbly but highly pigmented shadows that we've come to know and love from Sleek.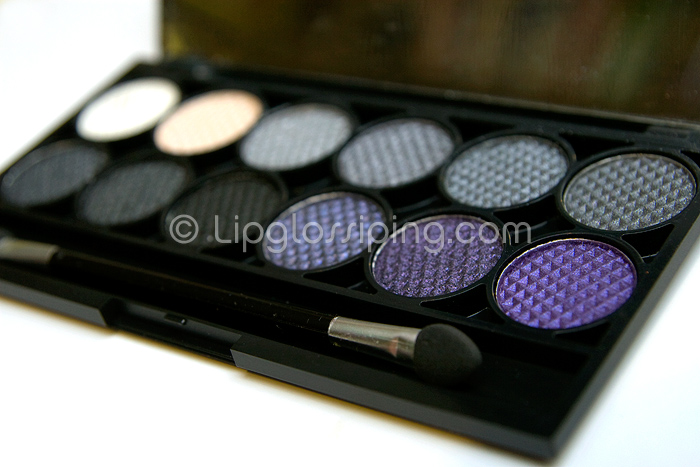 I wish, wish, wish that the shades between the highlights and the first grey were more graduated.  There seems to be an awfully big jump from those first two shades into what (for me) is crease colour territory.
As I don't generally wear dark shades on my lids, this palette ultimately consists of 10 crease colours.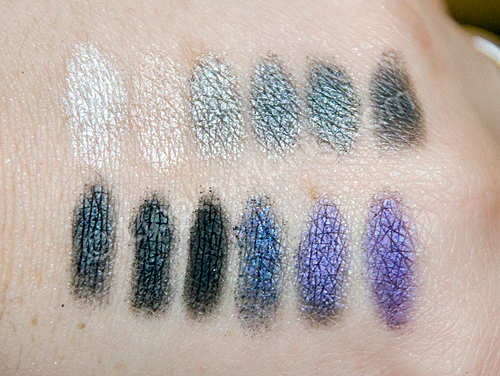 If you count, left-right… top-bottom… 4 & 5 are too simillar as are 7 & 8 and even 11 & 12 which is such a shame, because this is a wonderful palette idea from a company that produce great shadows for a great price but honestly, I think it's a "could have done better".
I'll get lots use out of it, and for less than £5 it's definitely not something I'd ever regret buying, I'm just sad thinking about how good it could have been.
It's Limited Edition, and from experience these palettes sell out quicker than a Bon Jovi concert, so get down Superdrug quick!