I know it's LFW but I've never been particularly fashionable.  I like clothes, a lot.  I like to buy clothes, a lot.  I just don't know how to combine them to 'create' looks.  I'm truly envious of women who have an unforced style… me?  If it looks good, it tends to look like I've 'tried' really, really hard to make it look good you know?
So anyway, it's not that I'm eschewing LFW… not at all, I love to look at the makeup from the shows… but when it comes to trends?  Completey superficial and frivolous posts on eyebrows are more my thing!
With this in mind, brow gods Tweezerman reckon they've got their fingers on the Brow Trends that'll have us going "ooh nice brows" this Summer.  Don't say that I'm the only one who "oohs" over nice eyebrows in this way… no seriously, don't.
[stextbox id="custom" caption="Tweezerman say…" ccolor="ffffff" bcolor="b0c4de" bgcolor="e6e6fa" cbgcolor="b0c4de"]Brows – last season it was all about an over sized, wild & bushy brow.  This season, full brows are still on trend but now they are more tailored & groomed, the hairs aren't as wild and often they are slightly elongated and tapered at the ends creating a touch more drama.

This Spring/Summer's full brows have a great arch that is both feminine and strong.  Brow colour should be 1-2 shades lighter than hair colour and should be powdered across the whole brow rather than just used to fill in.  A new trend is also to highlight under the brow, which makes it look more substantial and showcases the brow perfectly.[/stextbox]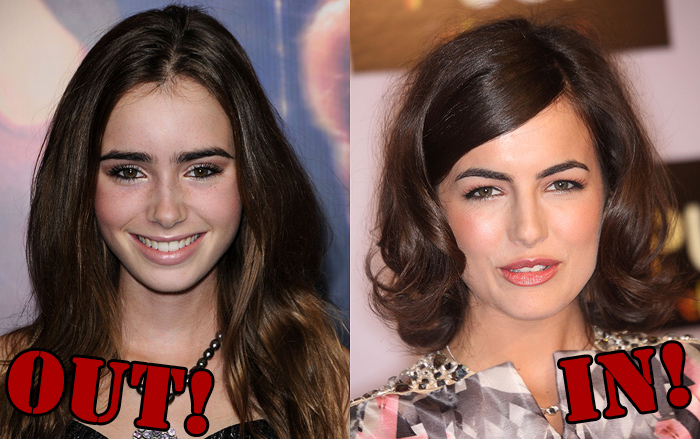 Strong brows are still in, just a little more 'tailored'!
If you're not blessed with a well-defined arch, Tweezerman recommend the use of a little cosmetic trickery to give the impression of a master eyebrow-raiser:
"You can use a touch of a highlight of makeup underneath the brow to create a bit of lift; a light-toned fleshy nude or very pale vanilla colour to illuminate the underneath.  You can also use your brow powder or brow pencil to emphasize the arch."
Here are some of the most popular products on the market for emphasising a beautiful brow!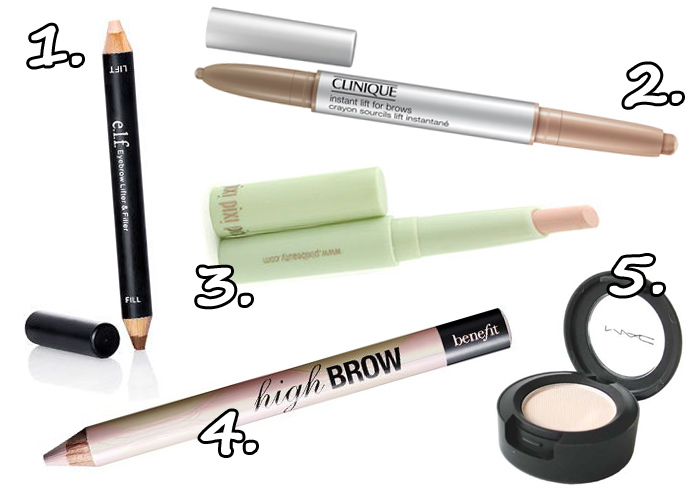 1. E.L.F Eyebrow Lifter and Filler (£3.50)
2. Clinique Instant Lift for Brows (£13.00)
3. Pixi Brow Lift (£16.00)
4. Benefit High Brow (£14.00)
5. MAC Shroom Eyeshadow (£11.50)
But what my eyebrows want to know is this… how long are they going to have to wait until curly brows are in huh?
Oh… that long?
Well in that case, I'd better stock up on mega-hold hairspray and hone my use of brow shaping scissors instead.
Do you have brow envy?