Earlier in the week, I posted a Day Look with the new Urban Decay Alice in Wonderland Palette.
Here's my "Evening Look" to complete the set.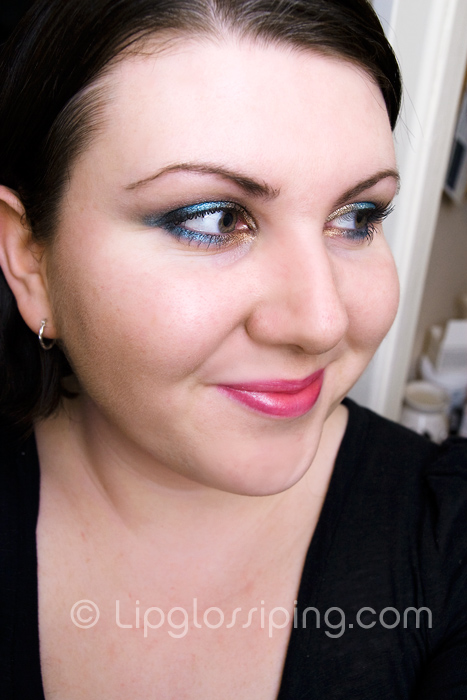 Apologies for the graininess in the shadows of the image, it looks like I have the beginning of a green-tinged beard.  My flash kept crapping out on me 'cos I was too lazy to find a new set of rechargeables, so it was pretty underexposed and then lightened when I edited it.  And that's never a good combo.
Anyway – crap photography excused…

All shades blended like a dream.
Can you see spot any great evening combos in the palette?