Oh my lovely red-lipped beauties, whenever I feel all intimidated and quietened by a new red lipstick purchase… I simply point my mouse here and get inspired by you all.  Doesn't matter about your skintone, hair colour, or what clothes you wear – red is universal.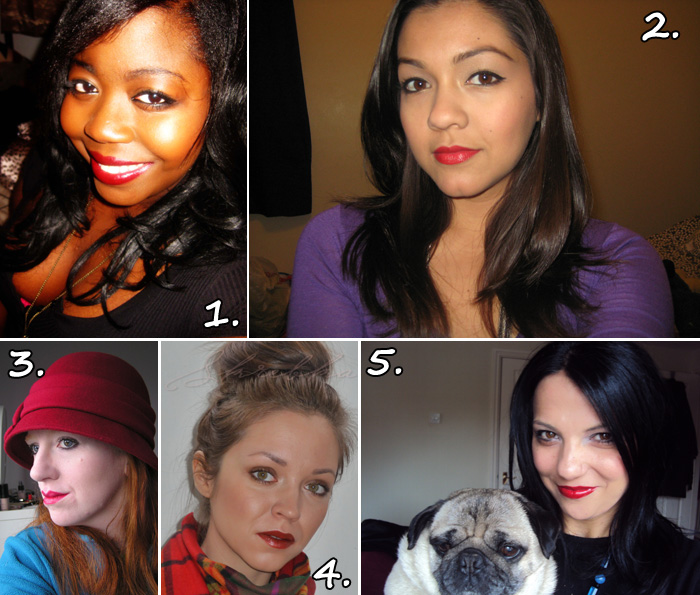 1. Stephanie from NerdAboutTown looks scintillating in the classic retro Fire & Ice by Revlon
2. Evelyn from MakeupALaMode is rocking a bargainous combo with the NYX Hot Red lip pencil & lipstick in Revamped
3. The lovely Helen from SparklzandShine is looking beautiful in All For Eve's Eve Red.
4. Russian blogger Victoria from Skrebka.com is working a cleverly customized red lip with a mix of Avon Mocha Madness and GA Armani Silk in #10
5. Fnally, Anna from MakeupCrazyInsanity is showing that you don't have to spend a fortune to get great colour with a MUA lipstick in #13
.
If you want to join in with the fun and submit your red lip look, please email me a photo of your lovely selves with the following info:
Your name:
Lip shade name:
Link to blog (if relevant):