Sometimes you just shouldn't be trusted with a bottle of fuschia polish and flakies.  I don't have too many NOTD monstrosities, but this one is pretty darn ming.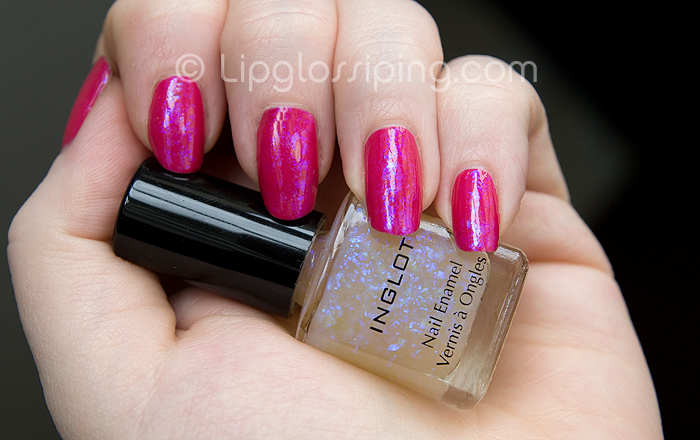 So that you can avoid the same retina-melting combination, we're talking Nails Inc. – China Town with Inglot #204 daubed over the top.
Had any errors of beauty judgement recently?