I'm such a dumbass, it took me ages to get the Oh Tiff reference!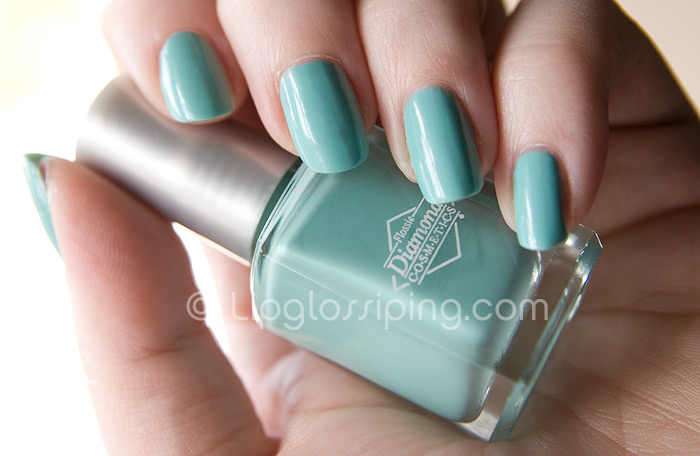 Oh Tiff! is a beautiful "Tiffany Blue"… at least as close as you can get to it without infringing their colour trademark (yes, really!)
For me, it's a 3 coater… 2 just doesn't quite give that smooth clean finish that you need to achieve with creme polishes.  It applies well with only a touch of drag and wears even better! 3 days before I even noticed tip wear, that's impressive.
I buy my Diamond Cosmetics polishes from Flashy Nails and they range in price from £2 to £3.50 depending on whether or not they're in the sale.  If you're interested in buying any shades, don't delay too long as I heard that Jenny (the owner) may be thinking of shutting up shop soon to have her baby!
Do you like this one?