So, last week… or was it the week before?  I'm getting old… they're all starting to blur.
Anyway… I hit up The Makeup Artist Boutique mid sale and treated myself to a couple of Yaby bits that I'd had my beady eye on.  I've heard lots of (mostly positive) things about the makeupartist-designed brand and wanted to check it out for myself.
Here's what I bought.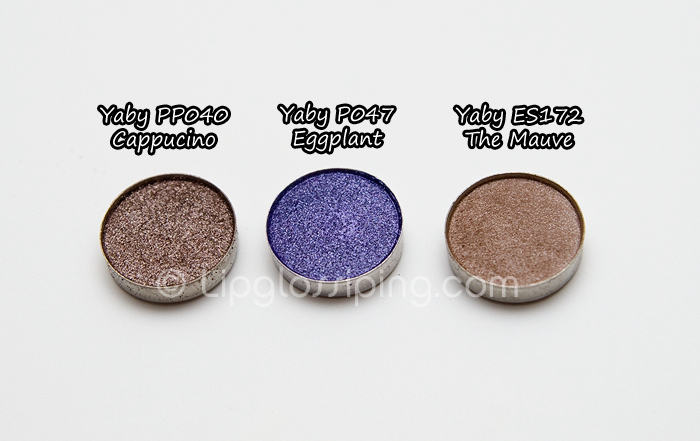 for swatches and some quick first impressions… read on…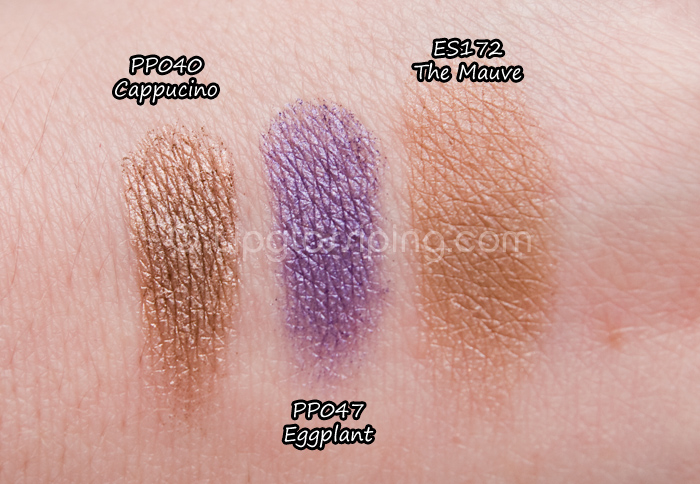 The Pearl Paint eyeshadows (PP040 & PP047) are as creamy as I'd read… really beautiful shimmering shades.  I haven't tried them wet yet, but I know I'm going to like them.  I bought the standard eyeshadow as I'd come across recommendations for it on ModelMayhem by quite a few MUAs as a 'staple' lid shade.
Although it looks kinda boring in the swatch, ES172 (The Mauve – stupid name, it's not mauve…) is a neutral staple as promised.  It's a lovely matte that looks sophisticated and clean.  It applies and blends like butter.  Really recommend it!
Oh and the pans really are teeny tiny!  About the size of a 5p piece.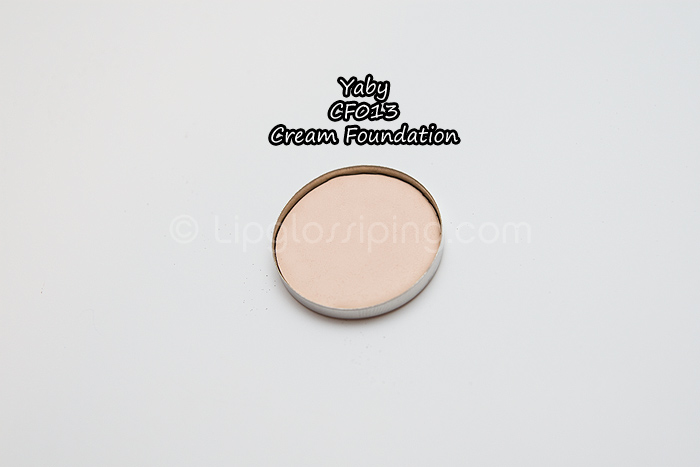 I picked up one of the cream foundations in shade CF013… it's a little larger than a 50p piece and is a very pale shade that leans slightly towards cool/pink tones.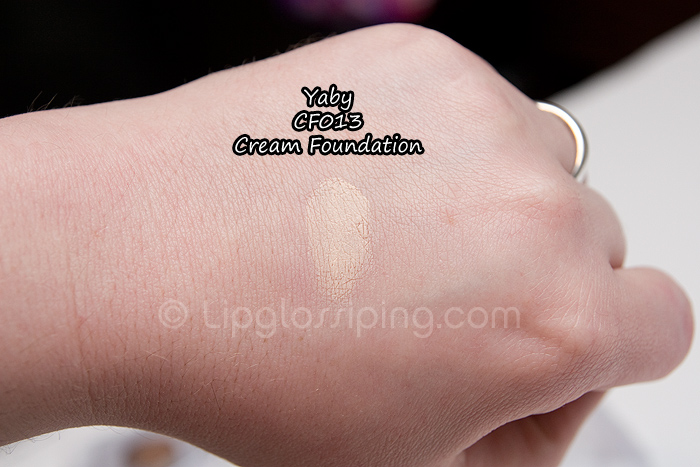 It's a touch pale for me… but will do until we get nearer the Summer.
Actually, it won't really 'do'… 'cos I don't like it very much.  For a cream foundation I find it pretty drying.  It accentuates dry patches on my skin and despite being creamy, I'm finding it tough to blend.  It offers fairly full-on coverage and I'm gonna give it a go with my foundation-saving Beauty Blender.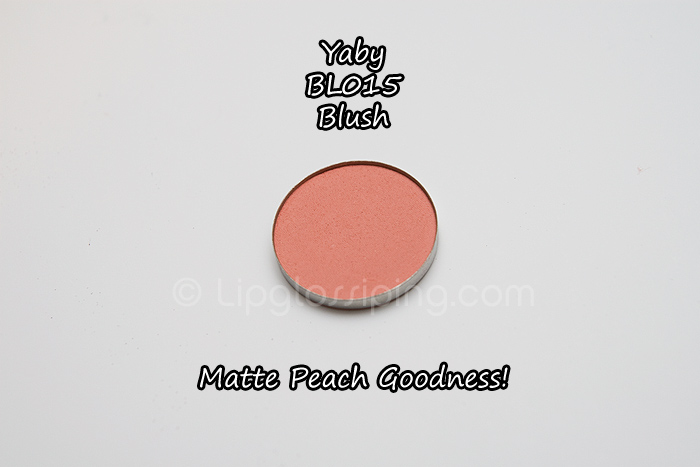 I picked up the Yaby BL015 blush after reading that it made a great shade for pale ladies who usually struggle with peach blush.  They weren't wrong!  I love this blush… it's a beautiful true peach that doesn't turn orange on my cheeks.  It's a subtle flush of matte colour and I've been looking for something like this forever.  I will buy this again and again!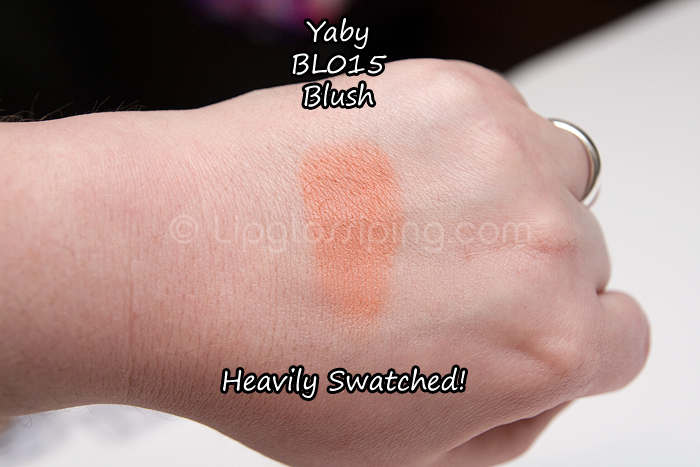 Please note, this is heavily swatched!  I was worried about the flash washing out the colour…  I just can't recommend this shade enough.  If I weren't too lazy to do monthly favourites, this would totally be in April's.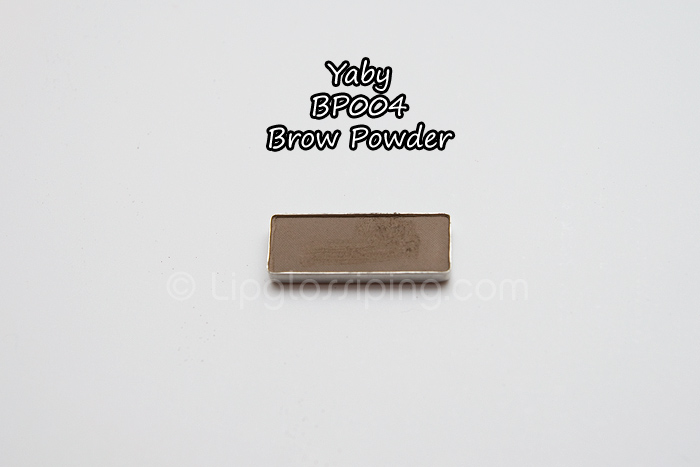 I joked on Twitter the other night that this was the most boring looking product I've seen in years.  It is!  Look at it… poo in a pan.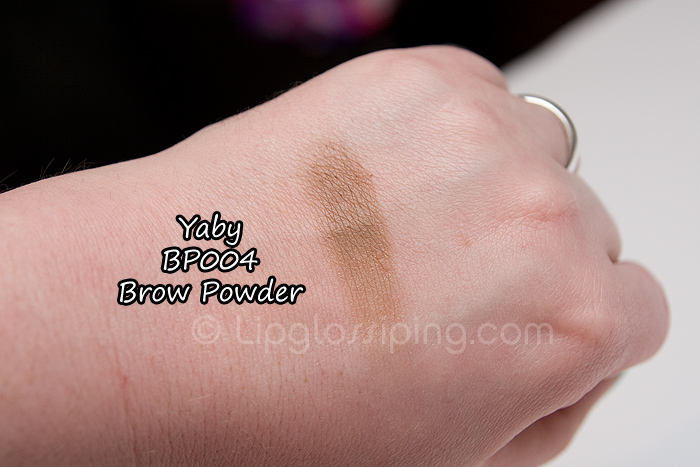 It is however an entirely useful brow powder in a medium brown (slightly ashy) shade numbered BP004.  I'm starting to learn that I don't need to darken my brows all the time.  It's ok to embrace their natural mousey colour and just fill in the sparse bits.
So that was my Yaby haul!  If I was a half decent blogger I'd price all those bits for you as I went, but it's late and I'm tired… so you'll have to have a nosey on site for yourself, sorry.
Of course, whilst browsing I had to pick up some more OCC Lip Tars too didn't I?
I haven't shown you my blossoming Lip Tar collection have I?  Do you want to see or are you all Lip Tarred out now?