Probably the most important invention since the 2nd World War, lasers have been put to use in countless devices that have served society well.  From a personal point of view, they've changed my life and made me far more confident thanks to an excellent dose of hair removal courtesy of the SK:N clinic.
But let's not forget even for a moment… that used incorrectly, or without care… lasers can be incredibly dangerous.
In October last year, the use of lasers for many cosmetic treatments was deregulated.  This essentially means that unless your hair removal treatment is adminstered by a doctor or a registered nurse, the operator no longer needs to register with the regulators.  To me, this is madness.  It means that the operators are often left unchecked and potentially untrained.
I've recently had a very close shave (pardon the pun) with a laser treatment.  I booked myself in to a local clinic for some IPL and they proceeded with a test patch.  On the first shot I felt enough of a 'ping' to make me jump and immediately knew things weren't right.  When I got home, I could see that notch of skin had been clean removed from the area treated.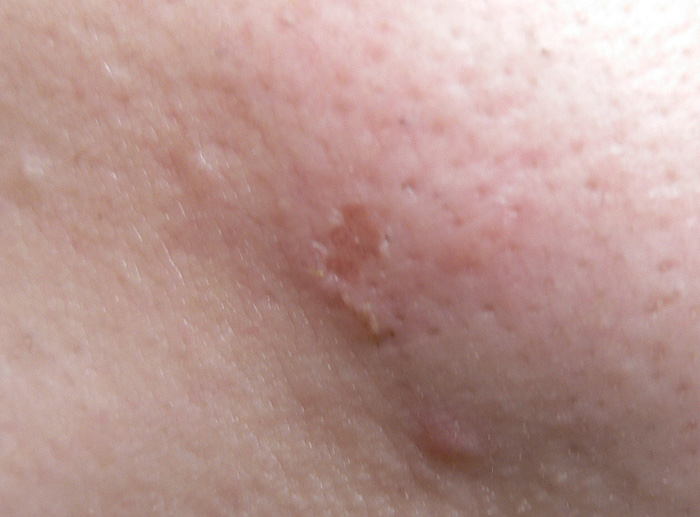 The above photo shows how the area looked immediately after treatment.  It shouldn't look like this.  I contacted my practitioner who was horrified.  She said that she had never 'burnt anyone before' (her words) and asked me to come back if it didn't heal well.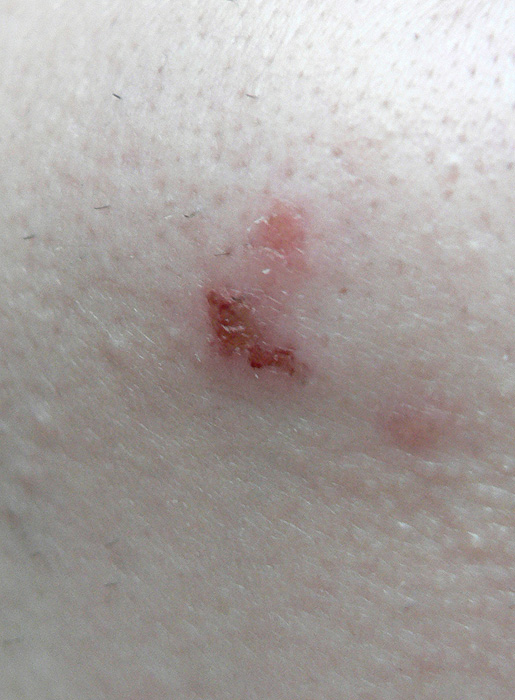 Here's how it looked 2 days later… excuse the hairs, I obviously wasn't shaving in the damaged area.  I looked after the burn carefully and used Aloe Vera on it regularly.  The most important thing was not to pick at the scab or dislodge it until it was ready to fall off.
This was three weeks ago and I'm left with a very, very small scar that's not noticeable unless you know it's there AND look for it.  Thankfully.
The IPL clinic have been very good since I flagged up this problem and I know that the operator has learnt a lot from it herself.  When I returned to the clinic we discussed what might have gone wrong in this instance and she agreed to test patch me a number of times in different places until we were confident this wouldn't happen again.
I just want this to serve as a cautionary tale.  There are so many 'deals' around on IPL and Laser at the moment.
Please make sure that you:
1.  Get thoroughly test patched on all areas to be treated.
2.  Follow any advice you are given by your practitioner to the letter and most of all,
3.  Do your homework about your IPL/Laser provider.  Ask them questions and don't be afraid to walk away if you're unsure.
I consider myself incredibly fortunate.  A rogue operator may not have bothered to test patch and before you know it, you're multiple shots in (you can do an entire lower face in around 6 minutes) and left with permanent scarring.