Despite the ill-thought out blog name… I'm not actually a big fan of lip gloss.  There, I've said it.
For one… is there anything more irritating in life than battling the sticky gloss/errant flyaway hair pairing from hell when you're doing your utmost to look nonchalant and breezy?
No.
What about when you see a hawt lipgloss shade and apply it only to see ABSOLUTELY NO DIFFERENCE WHATSOEVER.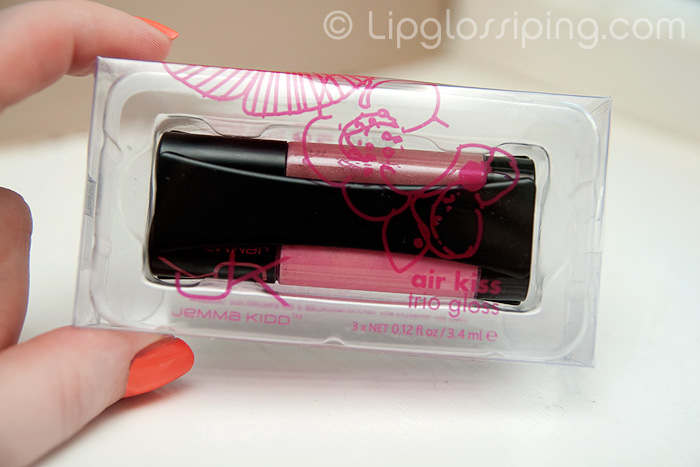 So it was with curiosity that I accepted this Jemma Kidd Lip Gloss Trio from their PR recently.  I mean, not everything I get sent ends up on here… I like to have an opinion about a product one way or another if I'm going to feature it on Lipglossiping.  We all know that there are many, many 'meh' products out there…. and if something is so utterly 'meh' that I can barely bring myself to photograph it… then I don't.
And in my world… lipgloss is kinda 'meh'.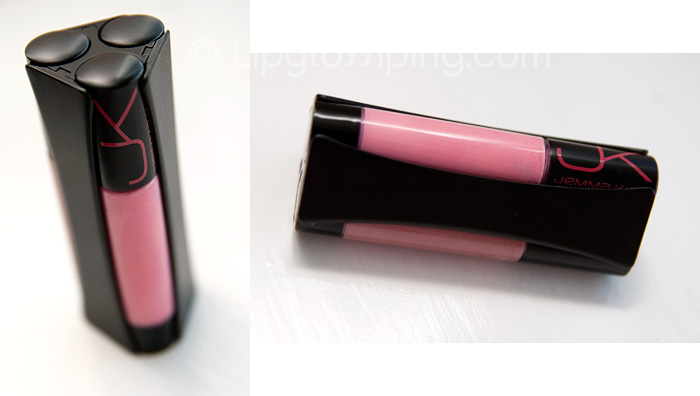 But wait!  This Jemma Kidd Air Kiss Gloss Trio is kinda caaaa-ute!  It's a trio of mini lipglosses that snap into a handbag-sized holder.  I'm not sure why you'd need to carry 3 lipglosses around with you… but shush, I don't like to be caught up in practical details when I'm presented with cute cosmetic presentation.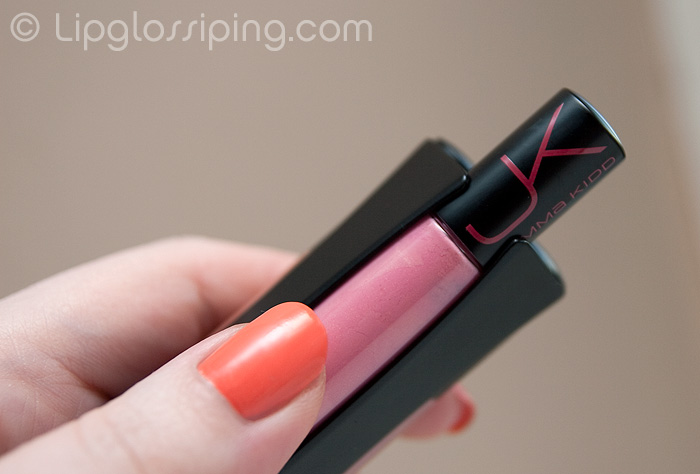 You slide the chosen gloss up and out of the holder…. no wait, I'm gonna call it a 'holster'.  Like a gun… it sounds wayyyy cooler now right?
So, you slide the gloss up and out of the holster and it's primed and ready for action!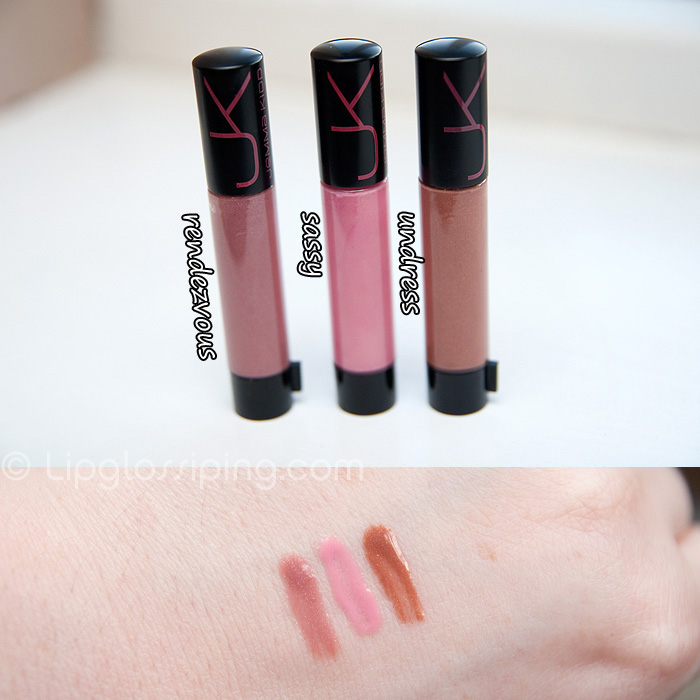 Jemma Kidd have chosen three of their best-selling shades to include in the Air Kiss Gloss Trio and I like 2 of 'em.  I think the 3rd should have been a red… but that's personal preference.  Do you like the colour combination?
The shades are sheer… not so sheer as to be un-noticeable, but they're more for layering than wearing alone unless you're going for a natural, simply polished look.  Which actually, is probably pretty apt for the Summer season no?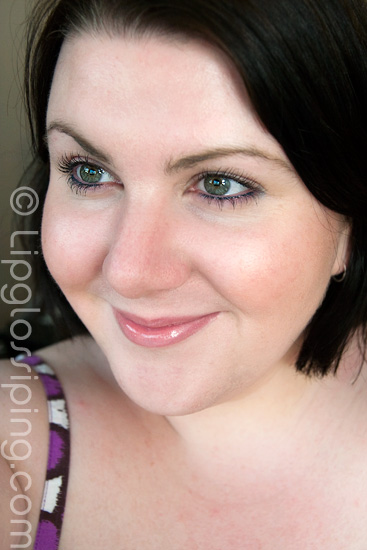 I'm wearing Rendezvous (on bare lips) in the above photo.  Once applied, the name makes sense… these glosses feel very lightweight on the lips.  They're not gloopy and they're not sticky, they're just shiny with a hint of colour.  Oh and they smell ah-mazing too.
I'm also pretty impressed with the price too!  Ever since the Jemma Kidd line left the shelves of Boots many moons ago, it's been a brand that has steadily risen in price.  So £9 for a trio of lip glosses makes pretty good financial sense.  Alsooooooo… they're $19 in the US, so let's celebrate in a very rare occurence.  Something's cheaper over here! Woohoo!
Jemma Kidd Air Kiss Gloss Trio is priced at £9 and available from ASOS.