Forever on a quest for a kick-ass mascara, today I'm bringing you my thoughts on Jemma Kidd's Lash Xtension Volume Mascara which I was sent a couple of weeks ago.
It promises both volume and length with a formula designed to promote lash strength and healthiness thanks to the help of some added vitamin A and E.  As an aside (and something I can't accurately test because my lashes are already being artificially 'boosted') this Jemma Kidd mascara contains something called "BioBoost Complex" to stimulate growth.  It really is all the rage at the moment isn't it?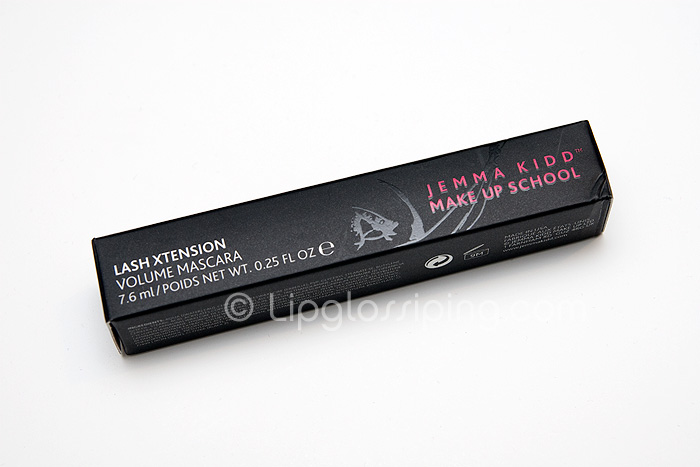 I like the Jemma Kidd packaging style and this is no exception… it has that matte/glossy juxtaposition going on and looks embroidered, neat!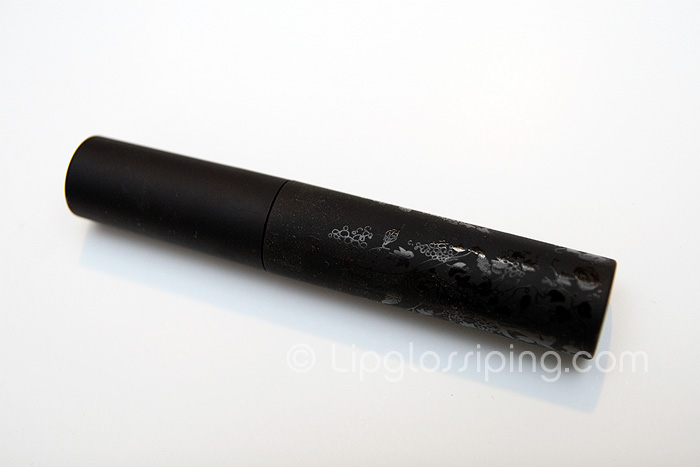 "What a stumpy little brush!" I exclaimed when I pulled the wand from the tube…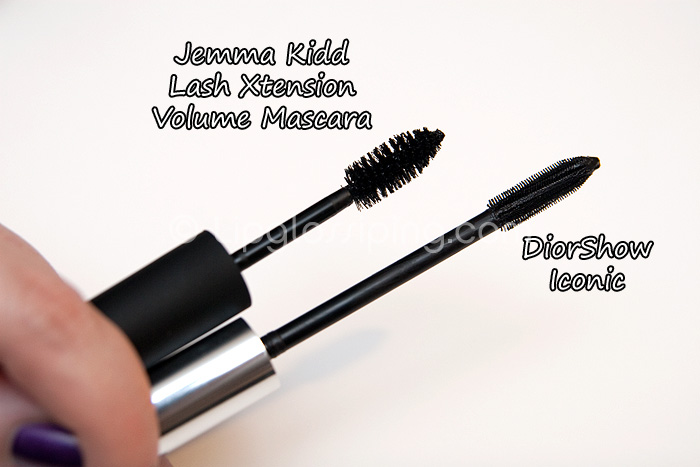 You can see that compared to the DiorShow… it's only 2/3rds of the length with a chunky, short head making it ideal for those of us with smaller eyes or hooded lids.  I can get right to the outer corner lashes without blobbing (technical term) product on the hooded part of my eyelid.
I'd call this a "natural" mascara.
Yeah, I don't really get excited over that term either.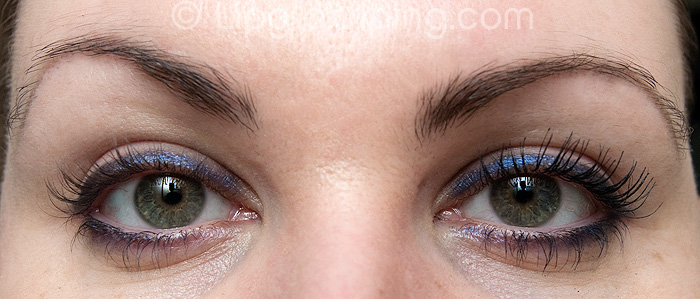 On my left eye (your right), I'm wearing 2 coats of it.  This mascara excels in it's buildability.  After taking the photo I thought I'd keep going… another 2 coats left me with lashes that were thicker at the base without clumping at the ends.  I don't have watery eyes… but I didn't notice any problems with flaking or smudging.
It's not the most exciting mascara I've tried and it sadly doesn't leave my lashes reaching for the stars but it is pretty foolproof.
If you're looking for an everyday natural mascara that would particularly suit mature eyes and give you a foolproof application I'd really recommend giving this a go.  Add in the whole "BioBoost complex" selling point and perhaps you've found your next mascara?