Cult US eccentric brand Lime Crime are currently enjoying a boost in credbility thanks to UK based apothecary Space NK.  In an unlikely but ultimately interesting pairing, Space NK will be bringing the full range of Lime Crime CandyFuture lipsticks to the store's shelves later this month.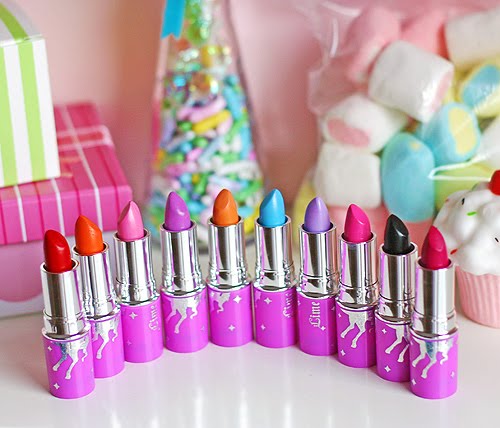 The collection of 10 lipsticks which range in colour from an opaque black right through to palest lavender will hit UK shores with a price tag of £14 each compared to US equivalent pricing of $16.  The price hike is pretty much expected, and perhaps slightly less than anticipated when you consider Space NK's ill-fated launch of excessively priced Sonia Kashuk brushes last year.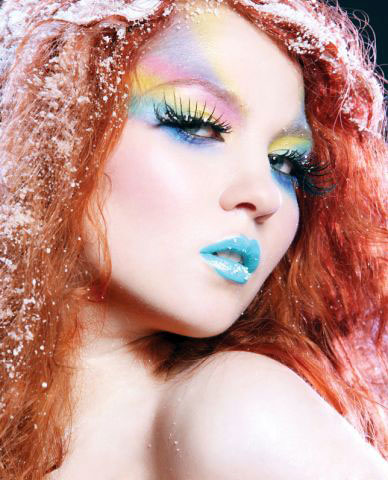 The reputation of Lime Crime… with self-proclaimed "Unicorn Queen" owner/operator Doe Deere at the helm, has recently endured the internet equivalent of a "beat-down".
The company may initially struggle to gain trust and loyalty from cosmetic connosieurs in the UK with the recent allegations raised against the brand, but I don't doubt for one moment that the playful, fantastical nature of the brand will appeal to many high-street shoppers.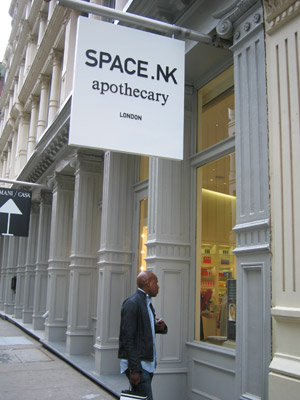 The launch has the potential to bring a fresh, younger audience to Space NK… which may ultimately validate this unusual synergy between conservatively styled Space NK and the whimsical Lime Crime.
As an interested observer (but ultimate fence-sitter) with regards to the recent Lime Crime dramas, this has the potential to be one hell of a launch.  I just hope that Space NK have ordered in enough glitter and life-size unicorns.