Released on the 7th June, the highly anticipated return of Urban Decay Nail Polishes to the UK is nearly upon us!
I've been snapping up the UD Polishes from yesteryear as and when I see them on eBay or in discount stores, so I'm pretty darn excited about this set.  Infact, it was through their polishes that I first discovered the brand… anyone else remember the polishes?
Anyway, last year I found myself whining (I know, quelle surprise!) at Urban Decay's UK PR peeps when I was told that we wouldn't be seeing the Apocalyptic Nail Kit on our shores, so I nearly peed my knickers when I was sent these this week.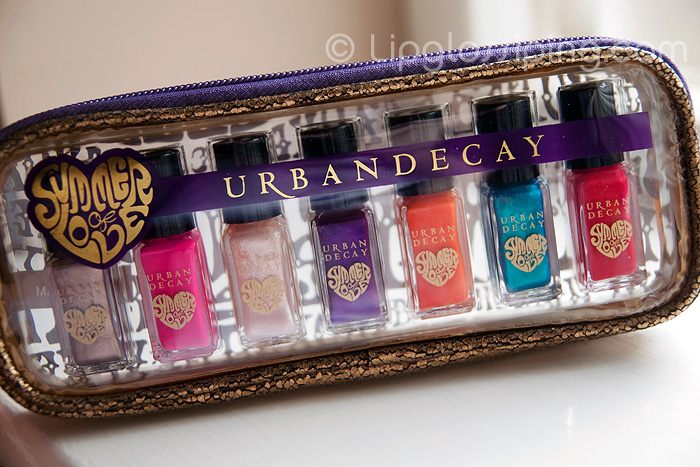 7 mini-sized nail polishes housed in a faux gold snakeskin little zip-up case.  Tack-o-rama!  Um, in a good way!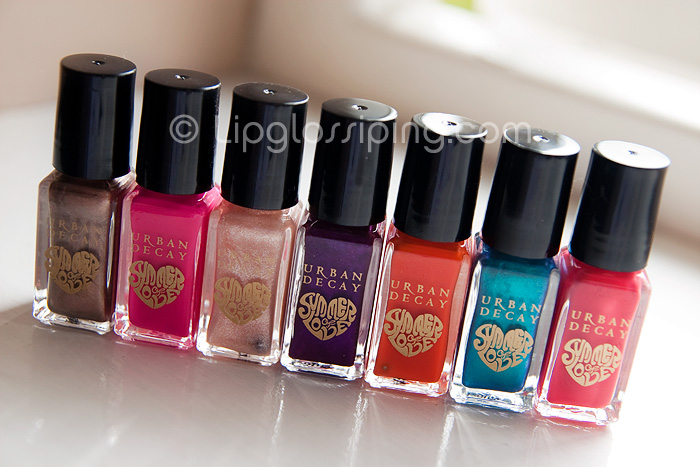 One for every day of the week!  The colours do shout summer…. well… nearly all of them.  I just can't associate purple with summer… and that one on the far left.. I'm thinking more early Autumn.  Pedantic, sorry.
I couldn't wait to begin swatching and I've been deliberating… Do I post them all up at once, or do one at a time in a  usual NOTD?  I decided that I'd just get some quick swatches up so you can see if the shades are colours you'd be interested in wearing in advance of the release.  As I work my way through them over the next week or so I'll give thoughts on formula, application and a better swatch photo…
In particular, my Woodstock photo is a bit off…. so I'll make sure I get another one up early in the week (it's my favourite too!)
For now…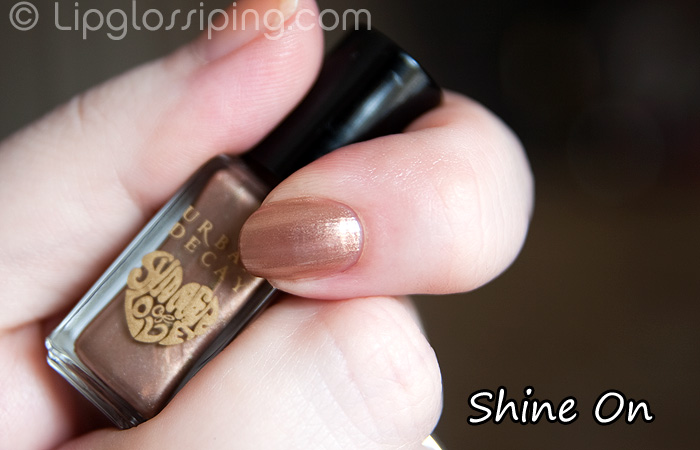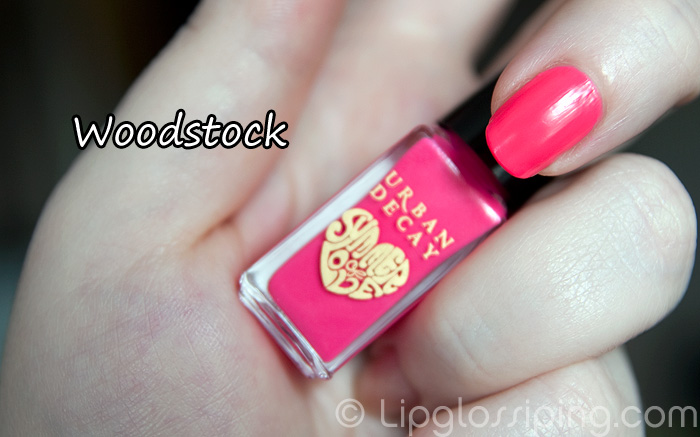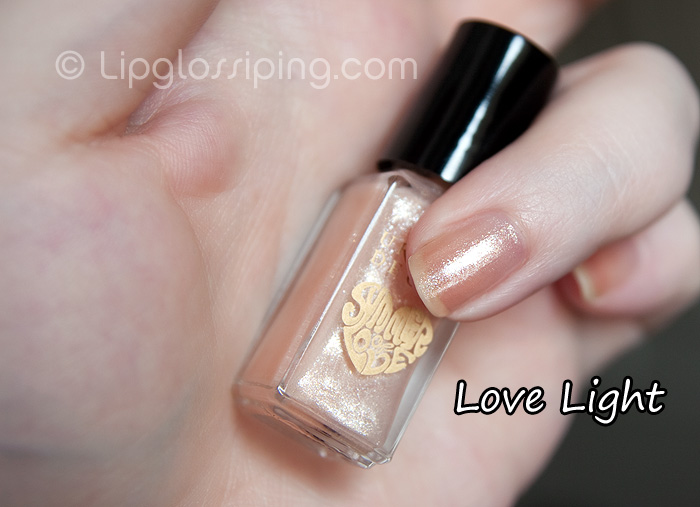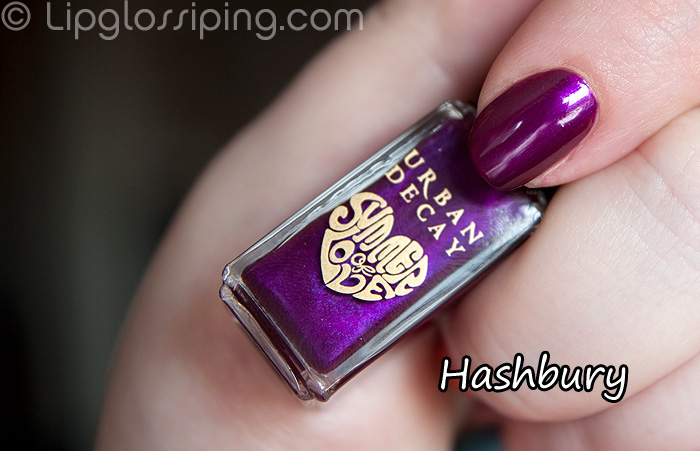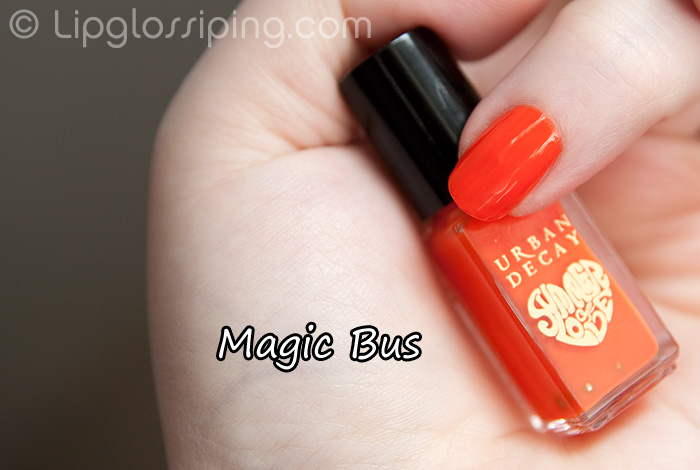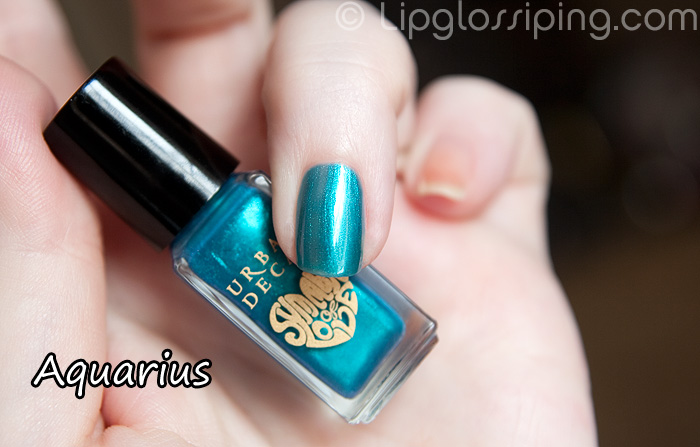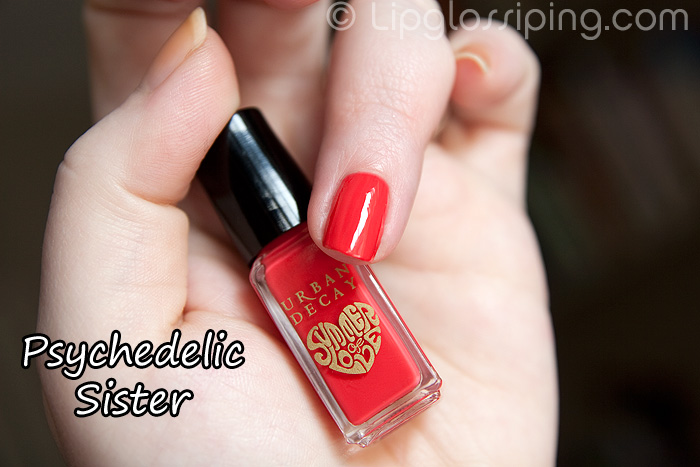 Very, very quick first impression.  Each polish is 5ml, so we're talking the same quantity as a Mavala.  Packaging is cute and even better, the brush is normal sized… a little wide even.  I much prefer this as it means I can cover my nail in 2/3 strokes… none of this faffing about with a teeny brush.
The set consists of 3 cremes (woodstock, psychedelic sister & magic bus), 2 shimmers (love light & hashbury) and 2 metallics (aquarius & shine on).  Formula wise, I had the most application joy from those cremes (but they benefit from a glossy top coat).  The metallics gave me the biggest application woes with a touch of cuticle drag.
The set will be priced at £17.50 and available from the 7th June.  Now…. if only they sold them full size and separately…