…but most of the time, I take the photos – write the post, upload the photos, think "job done", click preview and then wonder why the hell I bothered.  Today is one of those days.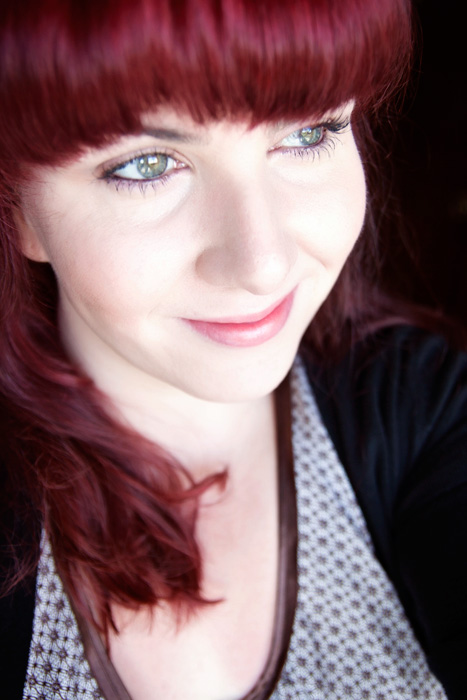 I would blame the camera, the lighting, the mis-calibration of your monitor… but the truth is, my face absorbs colour.  Unless of course, I wear a shade from one of my Sleek palettes which seem to encourage my chemistry to saturate the colour to the max, turning me into some kind of deformed caricature of myself.
Grumbles aside, and seeing as this was intended to be a FOTD post, I'd better get on and list the products just as I would for any other FOTD post… who cares if you can't actually see them right?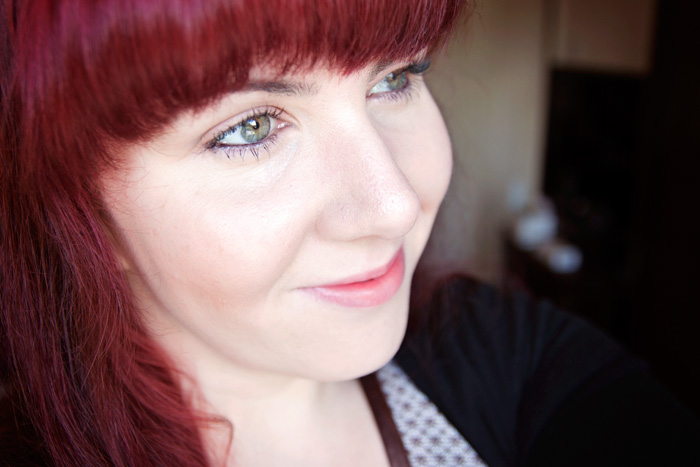 Face
Giorgio Armani Fluid Sheer #2
MAC Studio Fix Fluid Foundation in NW15
Kevyn Aucoin The Sensual Skin Enhancer in SX03
Cheeks
Trish McEvoy Golden Bronzer*
Eyes
Trish McEvoy Glaze Eyeshadow in Rose Quartz
Make Up For Ever Smoky Lash Mascara
Estee Lauder Intense Kajal Eye Crayon in 01 Dramatic Black*
Lips
Clinique Chubby Stick in Oversized Orange*
I'm liking the MAC Studio Fix more than I thought.  It's a little drying and perhaps a touch too matte for me but I mix in some Fluid Sheer to give it a boost of luminescence and I'm quite enjoying it.  The Kevyn Aucoin SSE is starting to work for me now that I'm using it to conceal rather than as a fuller-coverage foundation – though I am still determined to work out how to get full-face coverage from it.  I received the Trish McEvoy Golden Bronzer last year and it's a sheerer formula which is quite forgiving despite my pale skintone, it has a subtle sparkle and is quite buildable.  I'm not the best at applying/blending bronzer though… consider me still a bit of a bronzer noob.
The eyes were the most disappointing aspect of today's look.  The Trish McEvoy shadow I bought for my palette, although a beautiful colour didn't create much impact – which to be honest, is fair enough – it is intended to be a sheer wash of beautiful rosy taupe… nothing too dramatic, it's my fault for not bothering with a contour.  I'm sitting on the fence when it comes to the MUFE Smoky Lash mascara, I know that many of you swear by it and although it's certainly quite impressive at creating some drama, I feel that it's a little prone to clumping and I don't like the way it makes my lashes feel.  Finally, the Estee Lauder Intense Kajal Eye Crayon in 01 Dramatic Black seemed to look more 'dramatic plum' on my waterline… perhaps it's those sleepless nights finally showing through!
The one component of today's FOTD that I thought I'd be indifferent about (sheer lip colours – "meh"), I ended up really liking.  The Clinique Chubby Stick is such a nice formula to wear and for me to reach for it, well… perhaps I was feeling more 'subtle' than I was letting-on!  You won't see a huge amount of colour with this range but the Oversized Orange gives my lips a nice polish and a hint of warmth.
What's your favourite product that you're sporting today?
* indicates press samples