I can't remember on whose blog it was that I first saw Dark Cherry from the Clarins Rouge Prodige lineup of lipsticks but it spoke to me.  It's one of those lipsticks that hits the perfect balance between a number of shades to create "the ultimate" lust-have.  I actually don't think it's a very "cherry" shade despite Clarins telling me that it so is.  It seems to contain the magic amount of brown to create a neutral vampy lip that leans neither to cool nor too warm.
I'm aware that I'm not making much sense… but to be honest, I bought this lipstick based on shade alone and I am genuinely struggling to put into words just why I felt that I had to own it.  All I can say is, I'm pleased that I do.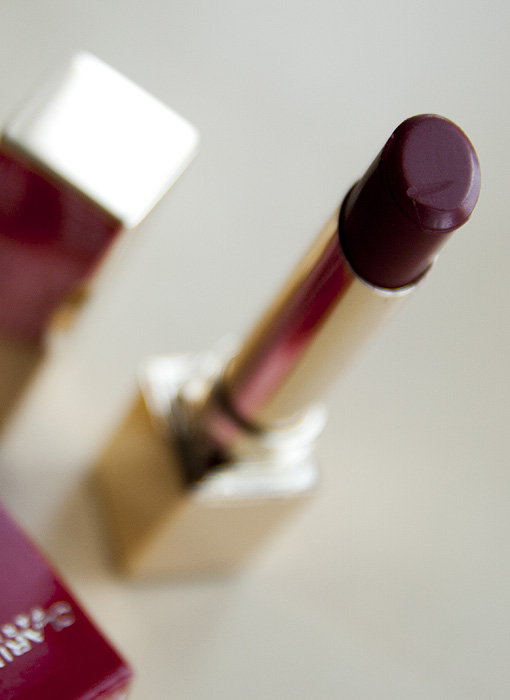 Yeah, I nicked the bullet.  BIG SOB.  *applies lipstick*.  Over it already.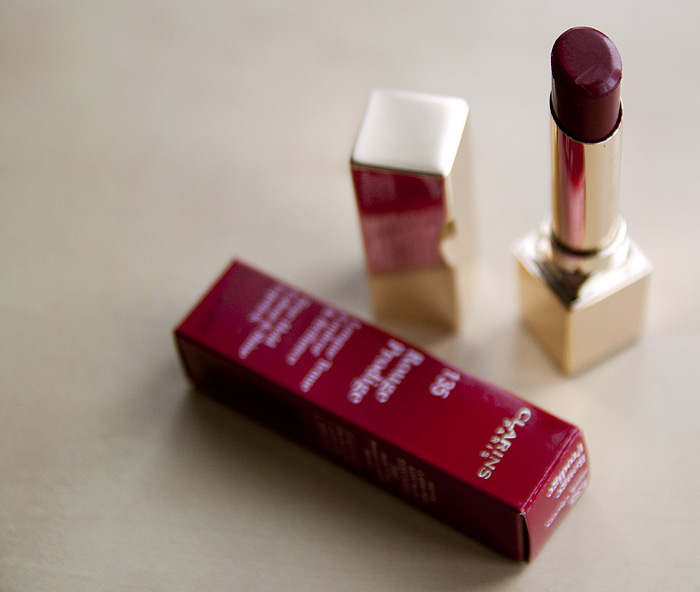 Said it before, say it again – Clarins do yum-yum packaging that's kinda old-lady without being remotely old-lady.  Still not making sense.  The thing is, it's all weighty and shiny… the gold is straight out of Nana's handbag and yet, let's face it… Nana's wouldn't have all those bevelled edges and tasty angles.  The formula is consistent with the other Rouge Prodige lipsticks I own, a tiny bit draggy until it warms up (which it does quickly), intensely scented (fig I believe?), and lasts very nicely thanks to a grippy-grippy formula.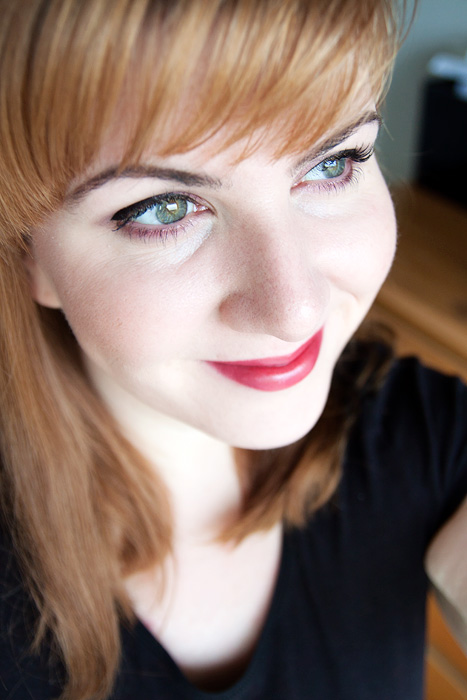 You can see that it applies lighter on the lips than it looks in the tube, and really suits (if I do say so myself) my cool-toned colouring.
Clarins Rouge Prodige Dark Cherry Lipstick is available to buy online from www.escentual.com, priced at £14.00 (bargain!)