What a strange little polish Butter London's Victoriana (£10) is… it applied with an almost fibrous quality.  If you can call that a quality.  But what I will say is that on me… this manicure lasted 5 days before I saw any tip wear.  Was I painting polish or carbon fibre?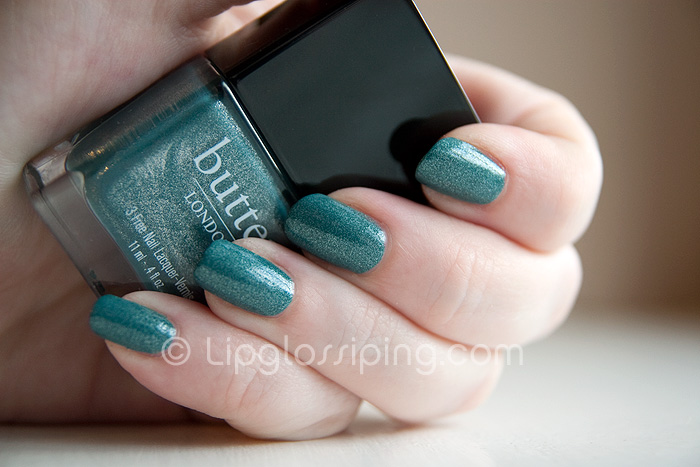 The first coat was a hot mess because of the thick texture…. if you're smart fngered and can cope with thick polishes, this may be a one-coat wonder for you.  I needed a second to even out the edges and fill in the drag marks.
The muted green/blue tone looks soft against my skintone… in the picture above it's a little brighter thanks to the sunlight, but it shows up the dense silver sparkle nicely.  Removal was a little tedious but nothing major.  Just hold the remover pad to the nail for a touch longer than normal before wiping clean.  No need for foil or anything hardcore like that!
I was truly amazed by the 5 days of wear I got before noticing any flaws in it's appearance.
What do you think?  Do you like the look of Victoriana?