Yeah, Christmas again!  Sorry!  Bite me.
Check out this Kabuki-inspired Bento Box Lip Set which will be on many a NARS' fan's Xmas wish list!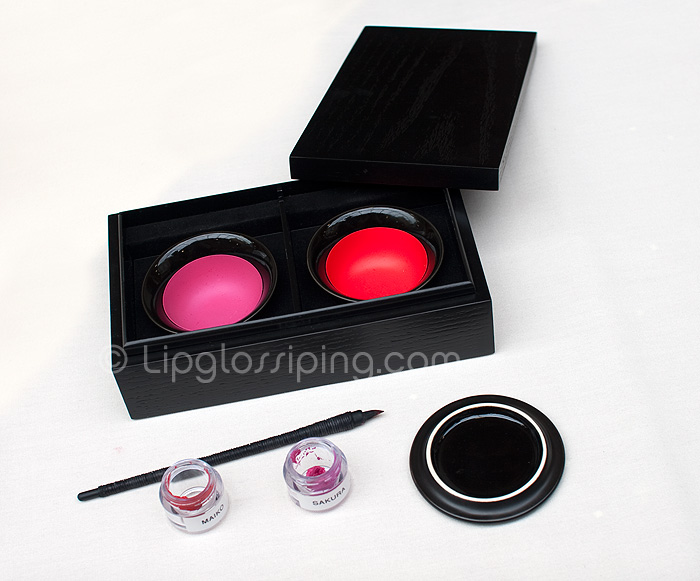 Inspired by the Japanese Kabuki theatre, the set comprises: 2 lip colours (Maiko and Sakura), 2 boxed dish thingies and a rather lovely lip brush. Will the lip colours be in the dishes?  I'm not sure… I got a bit confused at that point but it reminds me of a Japanese curio that Lisa Eldridge talked about.
The lip shades are pretty darn beautiful.  Look!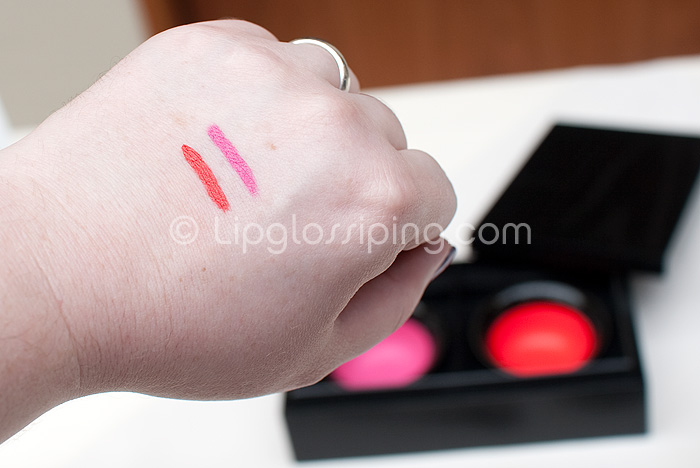 Heavily pigmented and smooth, a pair of beautifully bright shades that are sure to tantalise and tempt!
I adore this set, it's a little bit quirky… a touch unusual but thoroughly useable.  What a wonderful Christmas gift this would make… for ourselves of course 😉
No price details or release dates yet, but I shall update as and when they become available.
Do you like it?
EDIT: I've now been reliably informed that this set is due to retail in the UK at £95 from November the 1st and will be available at Selfridges.
In Kabuki theater there is a style, Kumadori, which uses shades to represent different emotions and moods: red represents passion and vigor while pink represents cheerfulness and youthfulness. So it is no wonder that François chose to capture the majesty of the kabuki lip with these two colors for the elegant yet modern woman. Maiko, a vibrant red, is the Japanese word for dancing girl and is used to refer to apprentice geishas. Sakura, a hot pink, is Japanese for cherry blossom, the symbolic flowering cherry tree integral to Japanese culture.

Each cup has been hand-filled, weighs the same as a bullet of lipstick, and will provide around 150 uses. Similar to the NARS Yachiyo Kabuki Brush, the lip brush is hand-made and the handle is wrapped in Wisteria, a flowering plant native to East Asian states such as China, Korea and Japan. Only one thousand sets were created for sale in the United States, and just over two thousand in total were created worldwide.
Yes, £95 *jawdrop*.  It's beautiful n'all… but erm… £95?  Am I going to have to sell both kidneys to fund this I wonder?