With the Elemis Freshskin range now offering greater accessibility nationwide at Superdrug, it was only a matter of time before the brand expanded on the popular 10-piece collection aimed at a younger market.  Skin Clear has been developed with blemish-prone skin in mind and combines a combination of active ingredients from the highest quality essential oils, promising to re-balance, regenerate and renew oily and problem skin.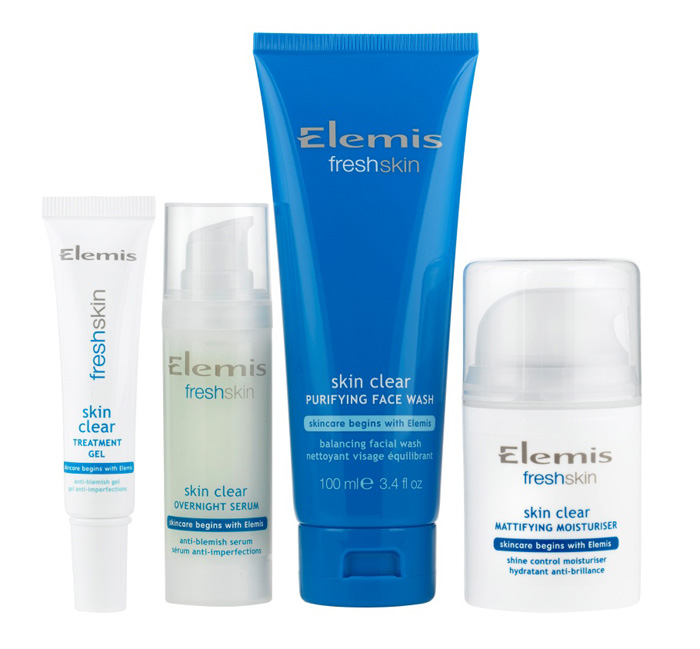 I definitely envisage the new introduction appealing to more than just teenagers, who says that spotty skin stops when you hit your mid-20s!?
At the heart of each skin clear product is an Iris Complex – a potent blend of 3 active (Iris, Zinc Salt and Vitamin A), anti-blemish ingredients that work in synergy to maximise the individual benefits of each ingredient and deliver a more powerful treatment to the skin.
If you want to see how my guest reviewer fared with the original Freshskin lineup, click through to read Gem's comprehensive review on the products that she felt hit (or fell short of) the mark.
The full Skin Clear range will be available from September in selected Superdrug stores nationwide and on www.timetospa.co.uk or by calling 0117 316 1888