(long before my no-buy, don't worry) and I've started to dismantle them. It's not the most interesting post in the world but I thought it might help someone out there who's considering doing the same thing.
You see, I like freestyle palettes. Those of Z-Palette, Yaby, and MUFE fame. I don't like their price tags though, at least… not in the quantity that I want to buy.  And so instead, I dropped about £6 (including postage) on these three simple alternatives on eBay.  I decided that I'd have a play with them and see how they fared in my mission to depot my stash, thus getting more use out of some of the lovely things I've bought over the years.  The palettes come from China (what doesn't?) and they're horrifically cheap-looking. The stuff of nightmares.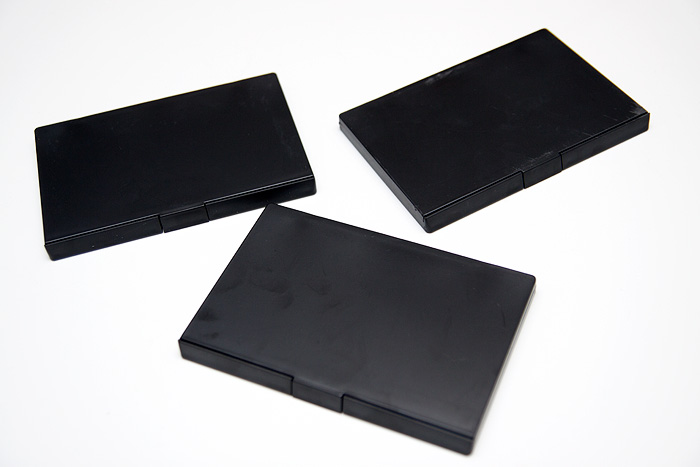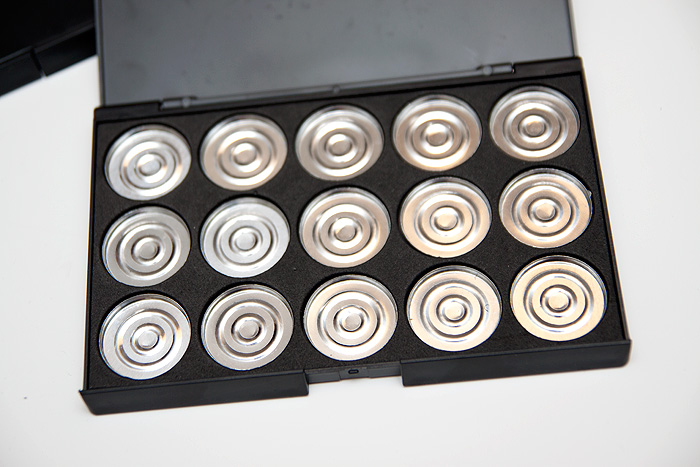 That being said, they're pretty well-constructed and if you can stand the aesthetics (or be arsed to somehow disguise it), you could be on to a winner.
The ones I bought come with 15 pans included, the pans are non-magnetic and bend when I blow on them.  I can't see myself using these for pigment pressing, they're just so flimsy.  Upon opening the lid, I was pleased to discover that the material which separates the individual pans, was not plastic… but glued foam.  This meant that I could remove and discard the innards without any fuss at all just by pulling it off carefully.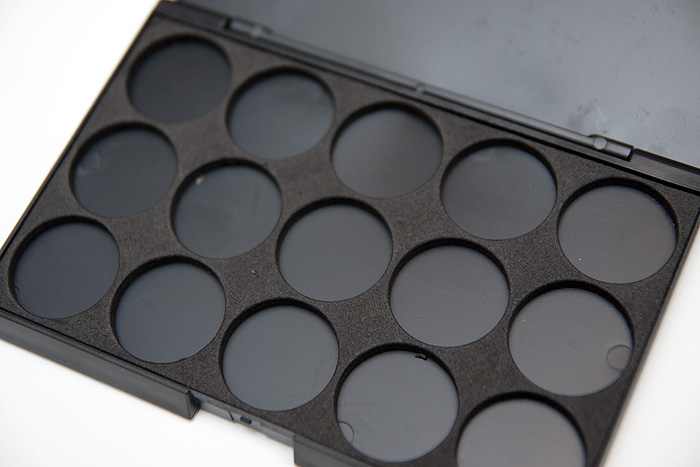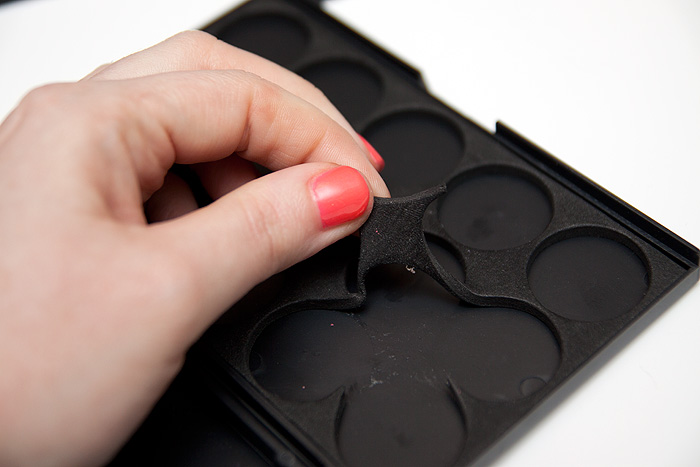 I've also bought some magnetic sheets and will cut them to size next weekend in preparation for phase 2.  If you're thinking of following along in my quest to transform el-shitty palettes into makeup cases of beauty and wonderment (I'm exaggerating), don't buy thin magnetic sheets… take it from someone who's already wasted a fiver.  You need something with more strength – I ended up with 0.9mm sheets which, so far, seem to be heavy duty enough.
I bought my palettes from here, and my sheets from here.
Wanna play palettes?