If matte orange lips for Spring isn't your kinda thing… how about some coral for Autumn?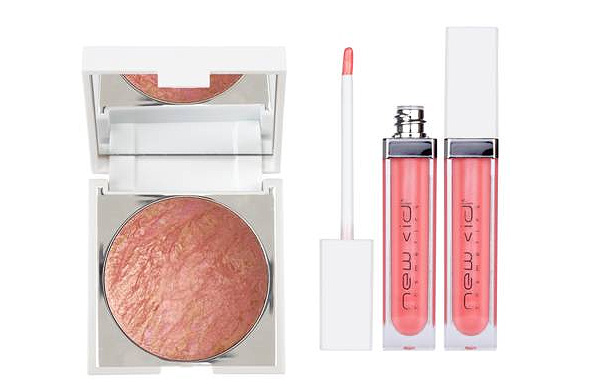 These new inclusions from New CID Cosmetics… I could handle nicely!  It's that guava-y coral that usually works well on both warm and cool skintones!
Perhaps a touch summery, but the general consensus last week was that we don't *really* go in for all that trend stuff anyway…
They say…
[stextbox id="custom" bcolor="b0c4de" bgcolor="e6e6fa"]
New CID i – glow in Coral Crush (£23.50) offers a perfect 'pick me up' for dull and tired skin. The beautiful marbleised baked powders offer an easy, silky smooth application, while the light reflective pigments mimic the skin's natural radiance. Build up the shade to use as a blusher or sweep across the face and décolletage for a beautiful warm glow.
New CID i – gloss in Coral Candy (£15.50) is the perfect companion to keep some sunshine in your life. This pretty shade is suitable for all, creating high-glam shine that really lasts. Featuring built-in lights and mirror for easy on-the-go application, you won't be fading into the darkness this season!
[/stextbox]
I'm wondering if the i-glow is a more wearable version MAC Stereo Rose for cool, pale skintones.  Any thoughts on New CID's i-glow range?
On an unrelated note, I'm positively itching for my new camera to arrive (hopefully tomorrow!)… hurry up!