I've got another classic polish on the blog today, can you tell I'm starting to make some headway through my stash of untrieds?  I've got a long way to go but it's been fun reminding myself of all those impulse purchases that got bought… moved from place to place before being lost and relegated to the back of the drawer!
Essie's Glamour Purse is from their Fall 2011 collection, and while some may call it a taupe… I'll stick to my usual description of greige.  I tend to favour these cool-toned greiges over their warm-toned taupe counterparts, they simply suit my skintone better.  Essie is probably one of the least-represented brands in my collection, I used to hate the stick-thin brushes that took an age to cover the nail bed – thankfully these were changed to a wider style sometime last year but I'm yet to have a love-affair with the brand.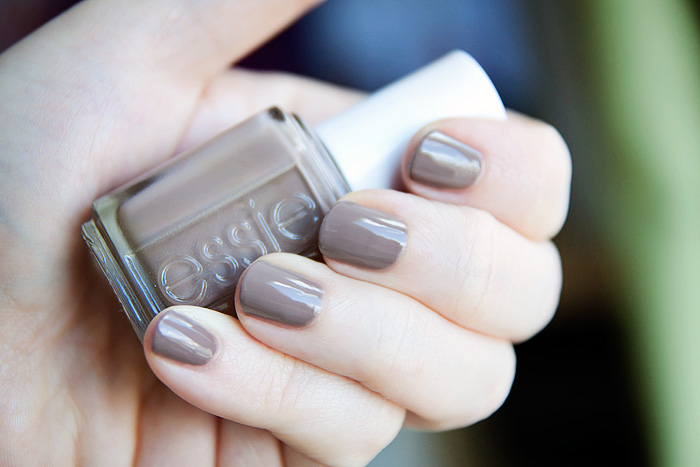 The formula was ok, a little thin perhaps, and it needed three coats to fully eliminate some streakiness.  It dries to a beautiful finish… reminds me of a milky hot chocolate.  And when has that ever been a bad thing?
Essie Glamour Purse is priced at £7.82 (in the sale) and available to buy online at beautybay.com