Estee Lauder's Sensuous Noir is the original's sexier, sassier and more mature sister… it was released this Summer as a rich, seductive and 'after dark' version of the already popular Sensuous.
After reading that description, I was expecting something heady, dark and sophisticated… and it very nearly is.
I received my bottle from the press officers at EL after attending their Christmas Launch (of which I'll have more detail on v. soon!).
First, let's take a look at the packgaing because we all know how influential the bottle can be.  Who wants an ugly bottle on their dressing table right?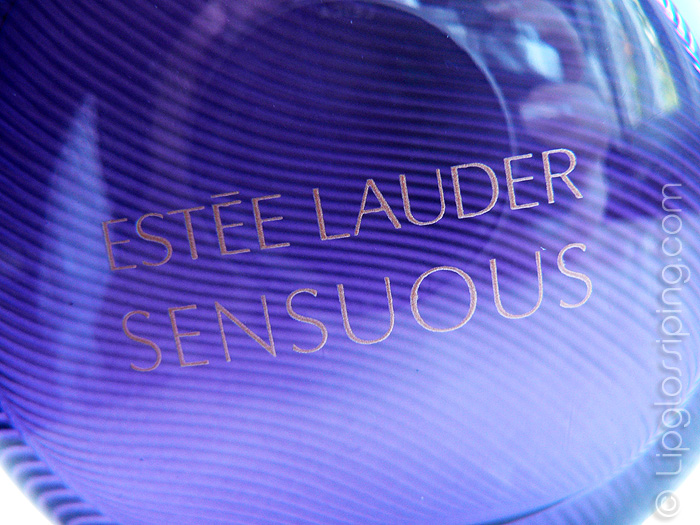 The bottle (lightened here by the fact that I photographed it in the window!) is basically the same design as the original fragrance except that it's been vamped up with a midnight blue colour change.  It's simple… nothing extravagant or particularly memorable but the ripples make it quite tactile and nice to hold.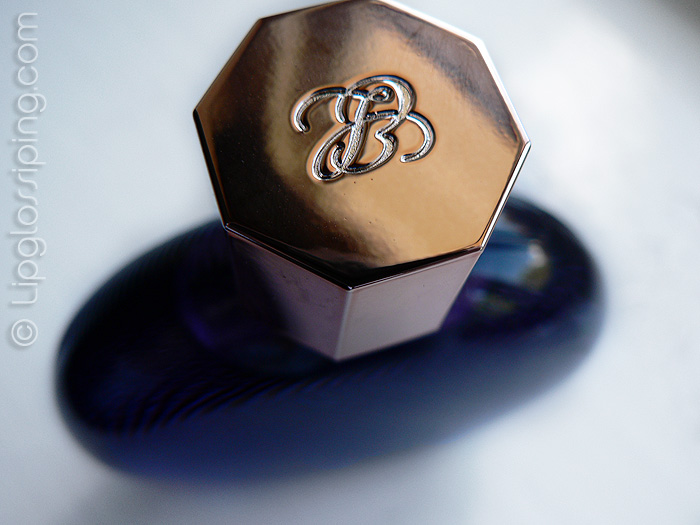 The embossed lid is a nice touch but I found it quite hard to remove, I had to clutch the bottle to my chest and really pull to expose the spray nozzle.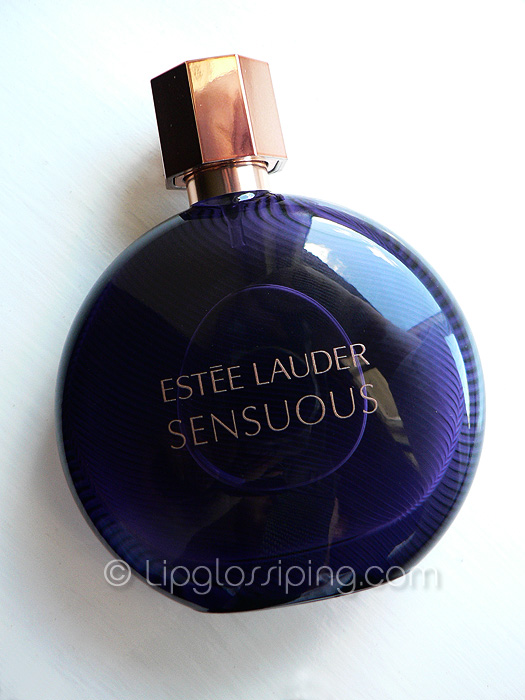 The scent is initially as heady as I expected.  With my amateur nose, I can detect a spice that seems almost oriental and immediately disappointed me.  So many 'night-time' versions of day-time scents fall back on the old oriental/vanilla trick that I was worried this would be heading in the same direction.
But then the patchouli hit me squarely on the nose!  I'm not usually a fan of patchouli-heavy scents, but this one isn't really earthy at all.  It's much woodier, fresher… cleaner.
If I had to describe this in the shortest way possible… I'd describe it as a perfect Autumnal mid-evening scent.  It has notes of Amber which always remind me of Autumn and when mixed with the spice, vanilla and patchouli – I can almost taste the crisp, cool evenings.
After an hour of wear, the Amber really takes over and it becomes a far softer, more feminine affair without being too powdery.  I think that this is where it excels.  On my skin, those lovely, soft and hugely feminine tones linger for hours.  I would reach for this whenever I wanted to simply smell great without attracting too much attention to the perfume.
It's not a "knock your socks off" sexy, "sensuous" fragrance by any stretch of the imagination, it's just not exciting enough for me… but that won't stop it from having broad mass-market appeal.
Estee Lauder Sensuous Noir is available on counter and online now, priced at £32 for 30ml.