It's a double NOTD today!
I received a couple of Models Own new nail polish shades the other week and finally got a chance to wear them last weekend.  I was a bit dubious about Vintage Pink when I spied it in the bottle… it's kinda…. fud.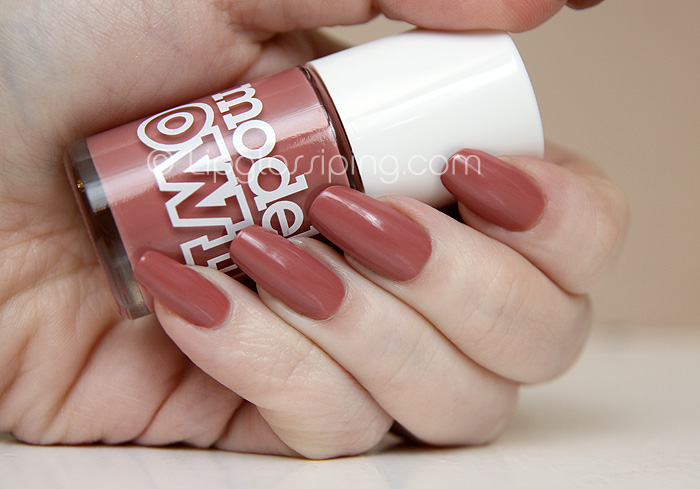 It's something my Nan would have worn… had she worn nail polish.  That makes sense in my head.
What I'm trying to say is… throw in a couple of mint imperials, a plastic rain-proof headscarf, a shopping bag that doubles up as a trolley and a pint of guiness and you've got this nail polish.  Everytime I look at my nails, I need to double check the mirror to assess the length of my crowsfeet.
I'm not feeling it.
However, application was fabulous… which is just as well really 'cos old ladies get the shakes.
Moving on…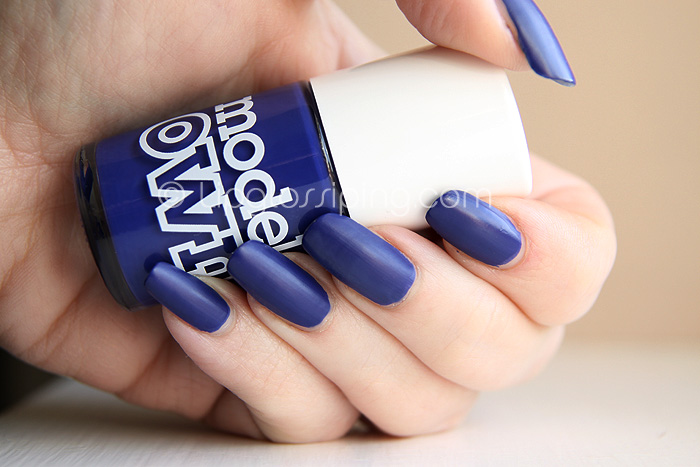 Models Own Prussian Blue is more my cuppa tea.  It's a bright royal blue that lends itself really well to a bit of mattification (is that a word?).  It's a nice shade for the winter and compliments my cool tones well.
Both polishes were done in two coats and I'm not sure if the formula has been re-jigged since I last tried a Models Own polish back in the Spring… but these applied really nicely and far less thickly than I expected based on previous experiences.
I didn't keep Vintage Pink on much longer than it took to go for a ride round the block on my mobility scooter, but wear was great on the matte!  It wasn't until the 3rd day that I began to notice a bit of tip wear… I'm just not used to mattes lasting that well, are you?
The 11 new shades are shown above…
Any of them taking your fancy?
Models Own polishes can be purchased online or in Boots stores nationwide, priced at £5 each.