Bourjois Sweet Kiss Naturel, a new lipstick available in 10 shades that promises to contain 100% natural ingredients and long-lasting colour.
These natural ingredients include lovely-sounding things such as: magnolia oil, shea butter, jojoba oil, green tea, beeswax and mineral/plant pigments.
I was sent two shades to try: Fuchsia Ardent (04) and Sienne Kiss (09)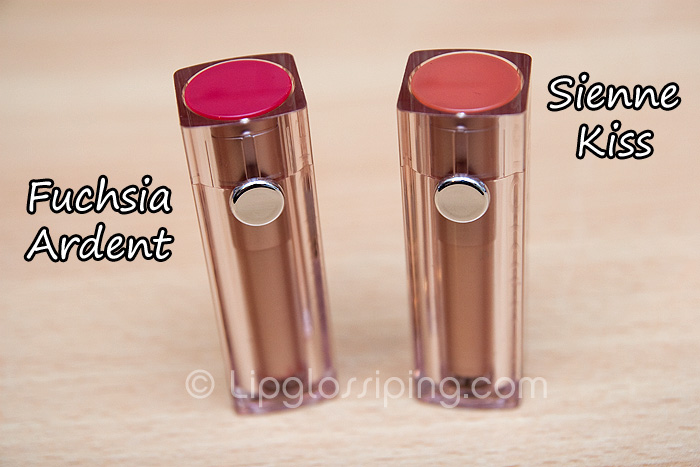 The packaging is the same as the original Sweet Kiss range from Bourjois (though a different coloured plastic)… it's incredibly tactile… I could click and click for hours…

The formula (which promises to be silky, melting and creamy) is a little bit harder than those adjectives would imply.  Though it certainly doesn't create any drag on the lips, I've definitely applied softer-feeling lipsticks.  Also, I'm not loving the scent.  It's quite waxy… but I guess it's not easy to be vigilantly natural and delicately perfumed all at the same time… plus, I can't smell it once it's on my lips, only if I sniff the tube.
What I would say about the Sweet Kiss Naturel Lipsticks though is that they're wonderfully light.  I can apply a ton of product and STILL not feel like I've built up a layer of beeswax.  This results in fabulous pigmentation without any gloopiness or heaviness on the lip, and that's a rather unusual and impressive achievement for a 'drugstore' lipstick.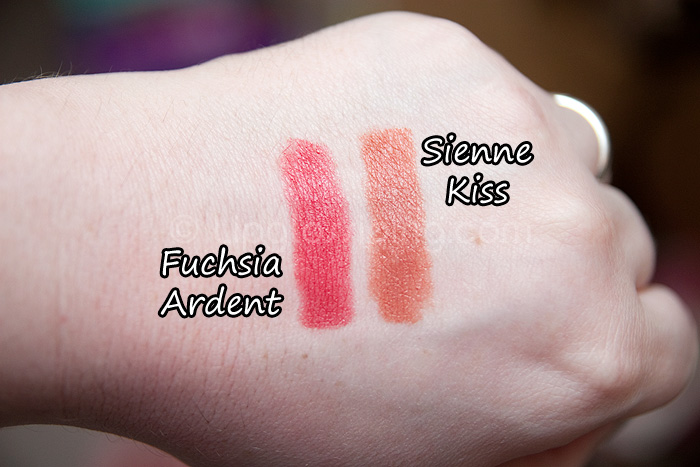 This is a few swipes straight from the tube, the lipstick applies sheerly at first but builds up to a great intensity as you can see.  The finish is semi-matte and extremely easy to wear.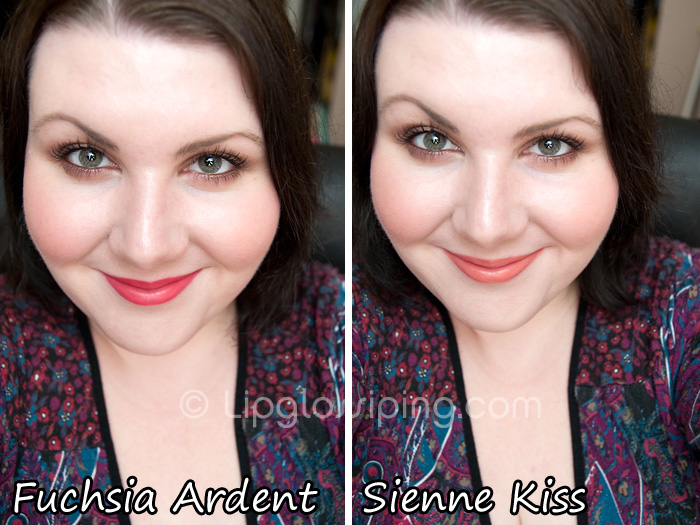 Longevity is average despite claims of 8hr moisturising wear… perhaps if I were enclosed in a vacuum… but I do normal girl things like drink tea, eat muffins and chew on pencils, so these lasted around 3 hours on me before fading away leaving my lips just a touch drier than before… nothing that I'm not familiar with from other lip products.
I would say that they bridge the gloss/lipstick gap… but they don't, they're too opaque and matte to be drawing any comparisons with gloss.
Overall, at £7.99 (€11.99) each, I think they're a great buy.  Particularly if you're usually uncomfortable with the heaviness of a lipstick.  If you give them a try, let me know what you think!