I couldn't keep this one under wraps any longer. I was going to save it 'til last but like a fat kid with a plate of biscuits, I'm licking the chocolate off the digestives.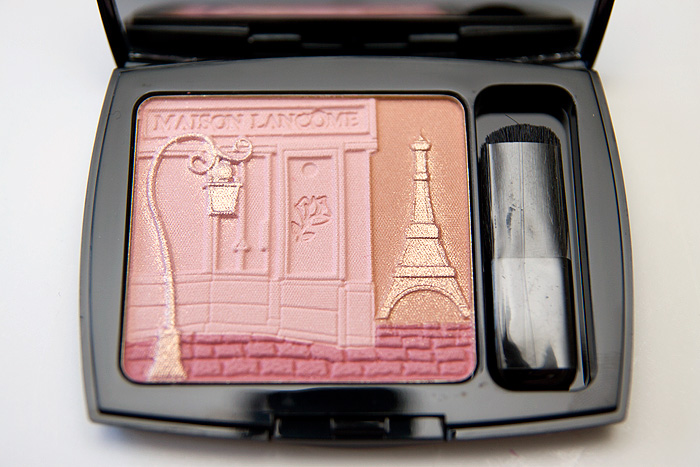 With the charm of a vintage postcard, the very essence of Paris has been captured in this season's blush palette. The silhouette of the Eiffel Tower, the typically Parisian Art Nouveau streetlamp lighting the cobbled pavement outside the historical House of Lancome at 29, rue du Faubourg Saint Honore makes this palette a true work of art.
Three soft shades combine to make up this palette which can be used either as a highlighter or a blusher depending on skin-tone. It contains a very fine golden shimmer beneath the overspray which lifts the matte formula and adds another dimension.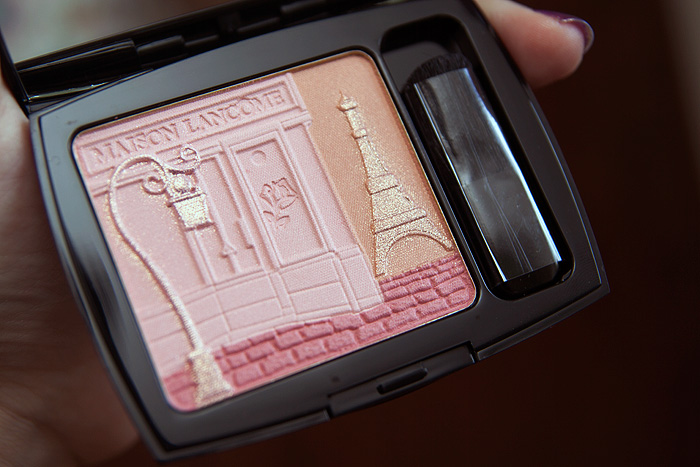 I personally wouldn't recommend trying to use the shades independently of one another, they're sheer and the small surface area would simply make that endeavour a giant pain the in backside. Instead, a fluffy brush will pick up plenty of product (it's a touch powdery) and deposit a little more than a wash wherever desired.
As mentioned, this is sheer but build-able. Sheerer than I thought it would be so if you're a darker skin-tone you may want to have an SA try this on you before purchasing. For fairer skins, you may have just found your 'can't overcook it' blush of choice this Winter.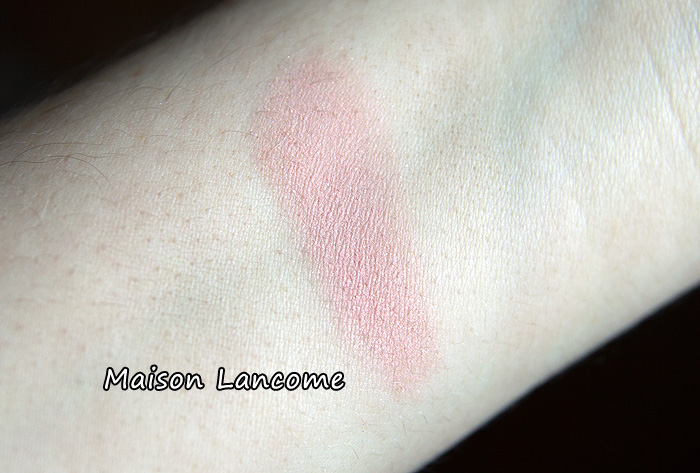 I'd describe the shade (all three colours combined) as a pale rose with a hint of sparkle. The above swatch was done with a finger (2 layers) and I found that the Maison Lancome blush nicely deposits luminosity aswell as colour, making this a good potential highlighter if your skin tone will allow it. It's not at all metallic or shimmery so you don't need to worry about it highlighting enlarged pores.
Aaron de Mey, Lancome's Global Make-Up Director suggests…
Use as an overall cheek blush with a large, soft fluffy brush, keeping it high and central on the cheekbones. It adds soft, sheer colour and definition to the face by illuminating the cheekbones.
Maison Lancome Blush is priced at £32.50 and will be available at Lancome counters nationwide from 1st September 2011
* press sample