Now, don't be confusing this for a giveaway… these are very much MY goodies and I'll fight you lipsticks at dawn (well, no earlier than 9am ok?) for them.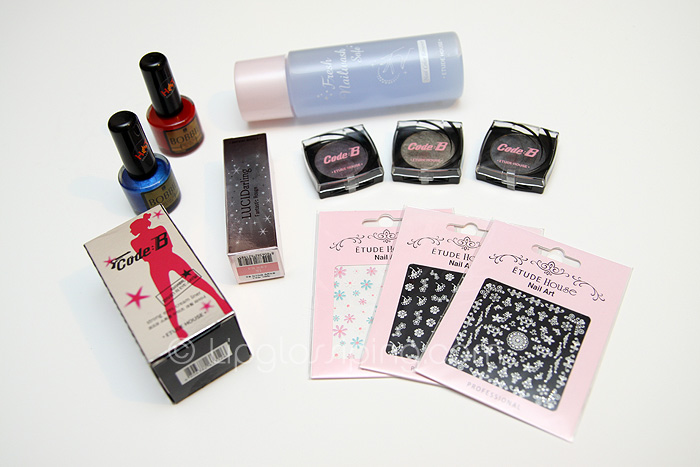 My beautiful friend Julia from BlessMyBag sent me a surprise Christmas gift a few weeks ago.  It would be something of an understatement to suggest that I was excited and noisy (squeals of delight mostly) as I investigated everything at the breakfast table.  Then Leila stole the empty box and carried on with the noises where I'd left off.
Thank you Julia, you made two girls far happier than their bowl of cornflakes could!
Wanna see what I got?  Tough, I'm showing you anyway…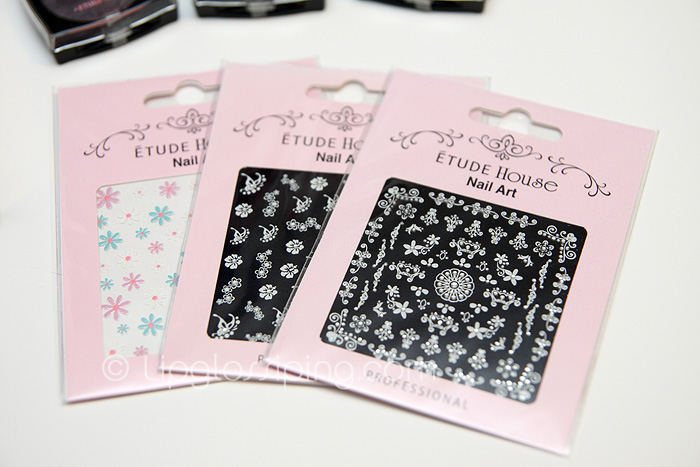 Etude House is a Korean brand that has some of the cutest packaging I've ever laid eyes on.  It's flirtatiously girly and these nail stickers are no exception!  Adorable!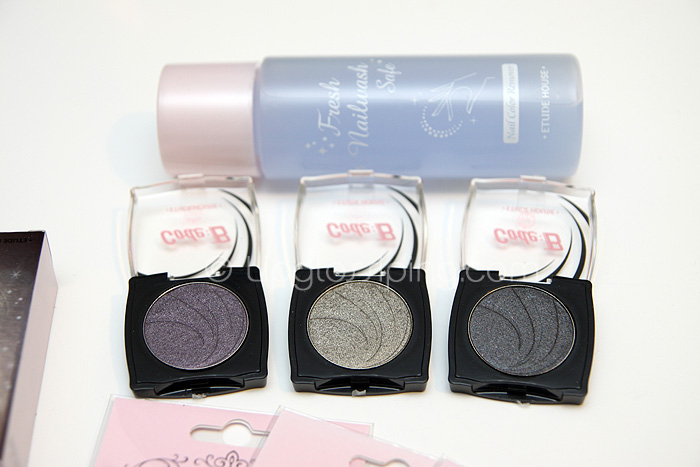 *dies* I couldn't have chosen better shades myself.  Truly.  If I'd had an Etude House stand infront of me… I would have plumped for these three.  That girl must know me well (either that or I'm really predictable!).
These eyeshadows from Code B (an Etude House sub-line) are well pigmented and contain the most beautiful micro sparkle that makes them quite glittery but in a fairy dust way rather than chunky.  Hard to explain but stunning on the lid.
Julia also sent me a cute bottle of nail polish remover from the line… that girl knows what I need! LOL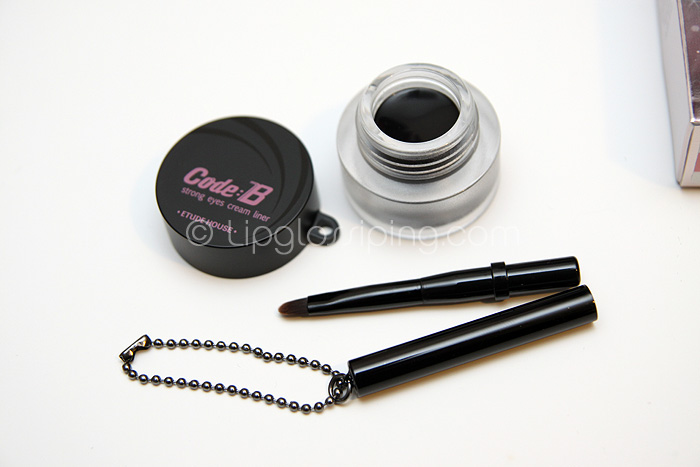 Now, this cream liner… I've read rave reviews about.  It comes with a brush attached to a chain which you can hook up to the pot lid for convenience.  I've had a feel of the brush and it's nice and stiff… I hate floppy eyeliner brushes because I need something that I can use to 'push' the cream into my lashline.  This looks like it might be up to the job.  I'll probably be back with a full review of this one.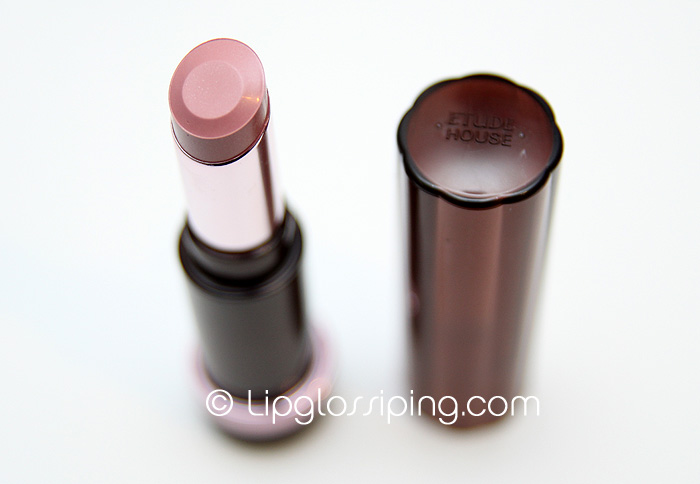 Again… would have totally picked this myself.  It's a beautiful pale, shimmery rose… not one of those barbie pinks but slightly lighter than a nude lip, so it has some impact.  I have been applying, then blotting to take down the shimmer.  I want to show you a FOTD with this one because I think it would probably appeal to a LOT of you if you saw it on the lips.
Lastly…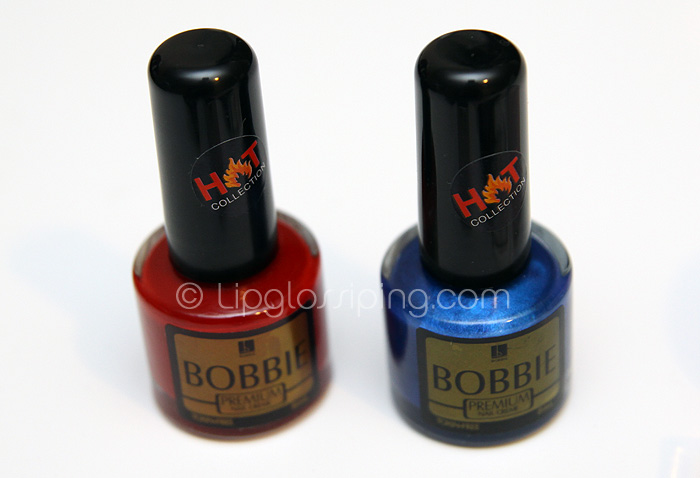 Two Filipino nail polishes!!  A classic pin up red and a shimmering blue.  They look beautiful and I can't wait to try them!  Julia also told me that they're an amazing bargain at less than 50p each! (equivalent).
I'm delighted with my lovely goodies, thank you so much Julia!