I'm not doing any Valentine's gift guides this year because, quite frankly, I can't even come up with a single gift for my lovely husband, let alone a heartfelt collection that you lot could choose from.
A Twitter friend suggested that I just need to look down to find his gift, I assumed that she was talking about my baby bump rather than my vagina, but either way… after 10yrs of marriage and one snotty five-year old, I don't think either suggestion will raise more than a sarcastic eyebrow.
However, the one Valentine's-related release that has made my blood pump a little faster is this beautiful collection of sultry reds from Illamasqua.  If you've been reading Lipglossiping for more than a few seconds, you'll already know about my love affair with red lipstick.  I only own the one from Illa's range (Sangers), so to see the ridiculously feisty Maneater in my parcel evoked a couple of mid-air heel clicks.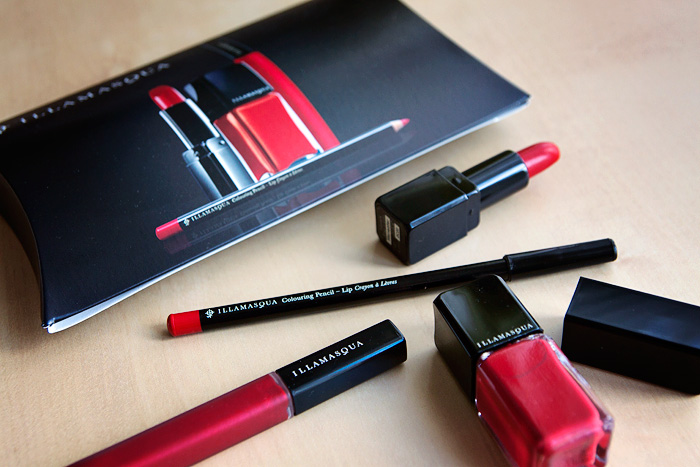 The new I'm The One Collection* contains a total of four passionate pieces from the British makeup line.  Including:
NEW! Intense Lipgloss in Touch (£14.50) – Infused with fine shimmer particles, this plush gloss will add depth and fullness to your lips.

NEW! Colouring Pencil in Feisty (£14.00) – A creamy addition to your lip collection, use our Feisty pencil to create a precise and alluring red lip.

Lipstick in Maneater (£16.50) – An intense, full coverage formula, apply this lipstick to bare lips for a long-lasting pop of colour.

Nail Varnish in Throb (£14.50) – Apply two coats of this glossy blood red shade for an elegant, classic manicure.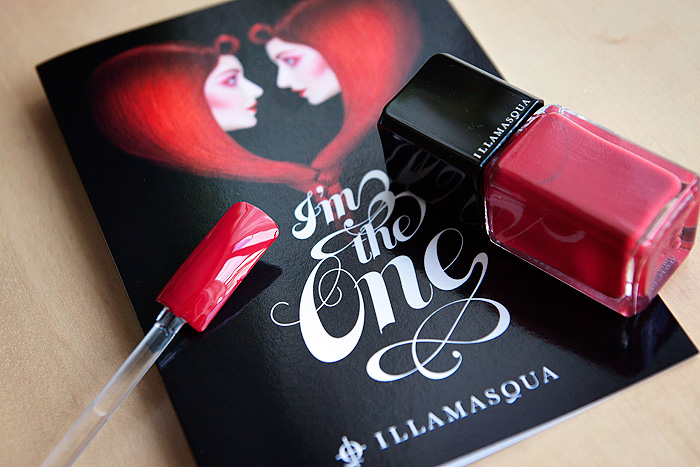 Of all the items in the collection, I have to say that I fell in love with the least likely offering.
Feisty, the brand new lip pencil is one of the most pigmented-yet-creamy red lip-liners I've ever had the pleasure to use.  With a deep, long-lasting pigment… you usually have to compromise on the texture and a dry, unyielding lip pencil is something that many of us will be familiar with.  No such compromises are necessary here, it's an absolute dream.
I'll leave you with a couple of extremely pose-y FOTDs featuring the new Feisty Colouring Pencil and Maneater Lipstick.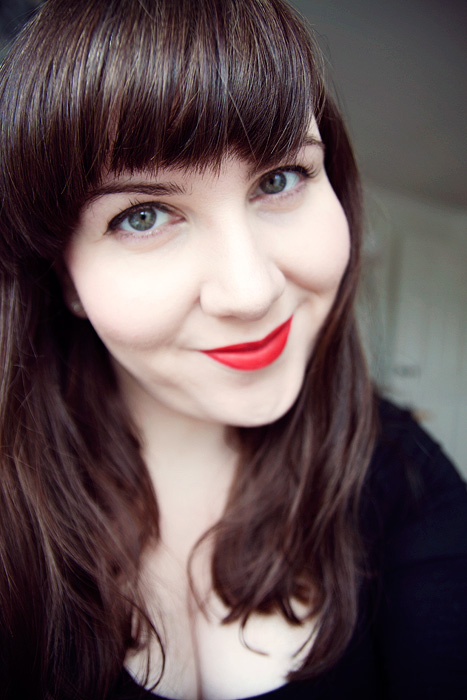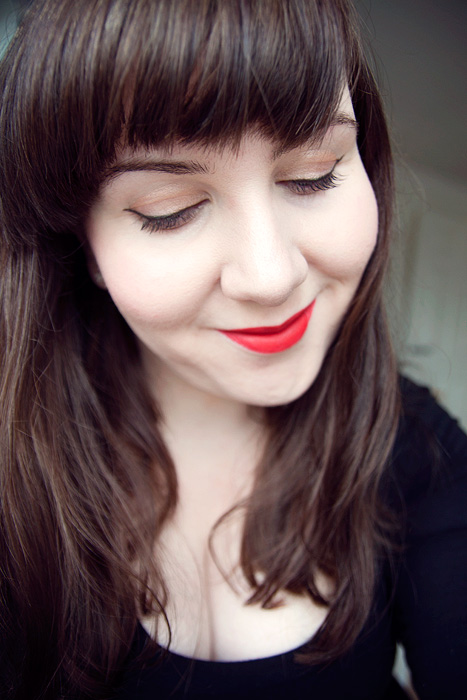 If you fancy the chance at winning some hand-picked pieces from the new collection, you have until the 15th February to brush off your Social Media skillz and tweet @illamasqua a Red Lipstick Selfie, using the hashtag #ImTheOne – good luck!!
The Illamasqua I'm The One Collection is available to buy on counter and online now at illamasqua.com, priced at £50.00
* press sample
if you liked this post, please don't forget to check out my subscriber options, here