How completely bloomin' cheerful does this new Summer nail collection from Cosmetics A La Carte look huh?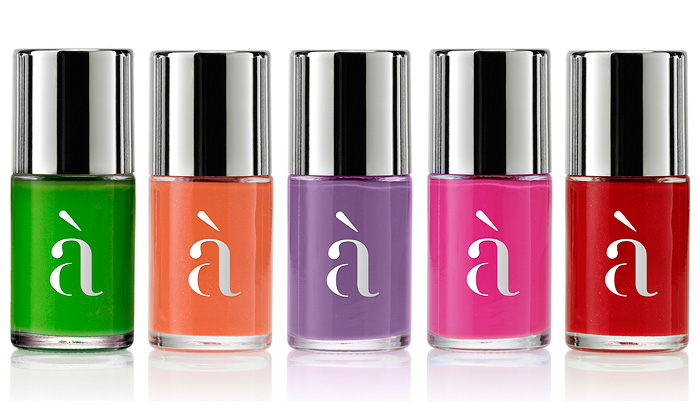 The British company who are well-known for their bespoke makeup have released 5 bold shades that promise to extend this season's hottest trends beyond our clothes!
Flash: An envious bright green
Inka: A warm shade of zesty tangerine
Viola: A tranquil lilac
Bonheur: A bold hot pink
Rhythm: A classic red go-to shade for timeless style.
Perfect poolside shades if ever I saw 'em!
The Cosmetics A La Carte Purely Floral collection are priced at £10 each and available to buy instore or online from their website.
.
Do any of those shades set your fingertips a-quivering for Summer?