Well good people, this is it…
It's been a giveaway marathon but I hope you've enjoyed it.  I have a very special prize donated for my lucky UK readers today.
Do you want to know what it is?  I'm really excited and hope you are too!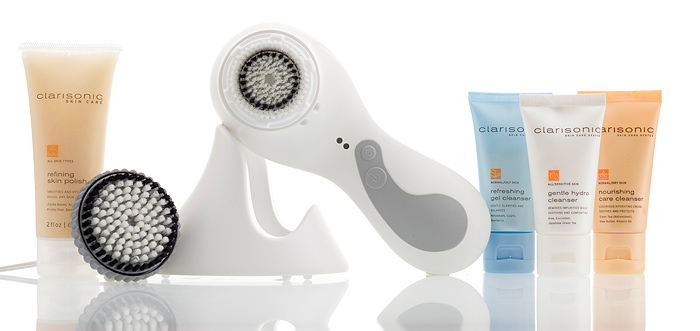 The good people at Clarisonic have only gone and donated a bleedin' Clarisonic Plus worth a blisteringly cool £179 for one of your lucky beggars to win!
They Say:
Clarisonic is the sonic technology proven to gently yet effectively loosen dirt and oil to clear your pores. The Clarisonic Cleansing System uses a patented sonic frequency of more than 300 movements per second to clean, soften and smooth your skin. In just 60 seconds a day, the Clarisonic micro-massage action cleans more than twice as effectively as manual cleansing.

Clarisonic Sonic Cleansing Benefits

Removes 6x more makeup than manual cleansing
Leaves skin feeling and looking smoother
Cleanses so well that products absorb better
Gentle enough for twice daily use
Helps reduce oily areas, dry skin patches and blemishes
Helps reduce the appearance of visible pores
Reduces the appearance of fine lines and wrinkles
It's been the beauty must-have for the last two years and shows no signs of fading into gadget obscurity like others that have gone before.  It's been touted as the best investment you can make for your skin and I'm so delighted that I have the chance to offer one of you lovely lot a Clarisonic Plus to call your own.
Leave a comment to enter.  Giveaway closes at 23:59GMT on 8th February.

UK Only.
I haven't forgotten you lovely international ladies, I'll announce the mystery prize next week.
If you're from outside the UK but don't want to miss your chance at winning "most dedicated" entrant mystery prize… you can still comment.  Just let me know that you're not eligible to win the daily prize because of your location!

Winners will be announced later this month.  Info and rulez can be found here.