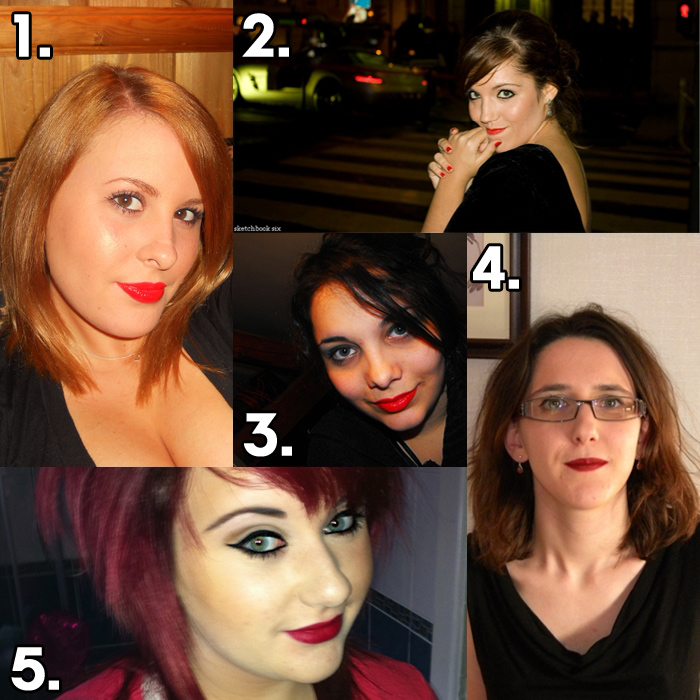 1.  Shannon shows us how to go bright with NYX lip liner in Orange paired with a slick of Carmex to gloss it up!
2.  Portuguese Joana from SketchBookSix is rocking a cheeky look with her Sephora own brand red lip!
3.  Nathalie from OhLaLaMaquillage is looking delightful in Manhattan Perfect Creamy and Care in Shade 27
4.  A classic beauty (both the lipstick and the owner!), Charlotte looks divine in MAC Viva Glam I
5.  Samantha is TOTALLY working that Maybelline Color Sensational lipstick in Please Me Red
.
Thanks ladies!  You be killing me dead with your hawtness!
If you want to submit your red lip look, email me a photo of your lovely selves with the following info:
Your name:
Lip shade name:
Link to blog (if relevant):