We've all seen products that stake lofty claims on the packaging and using them can often leave behind a single raised eyebrow of "hmm… really?"  Take The Day Off*… really does take the day off.  And the night before that if you've been a lazy sink-dodging mare.
With dry hands, scoop out a 10p piece sized blog and massage over dry skin to remove all traces of makeup.  The solid balm transforms into a silky oil that glides over skin with ease.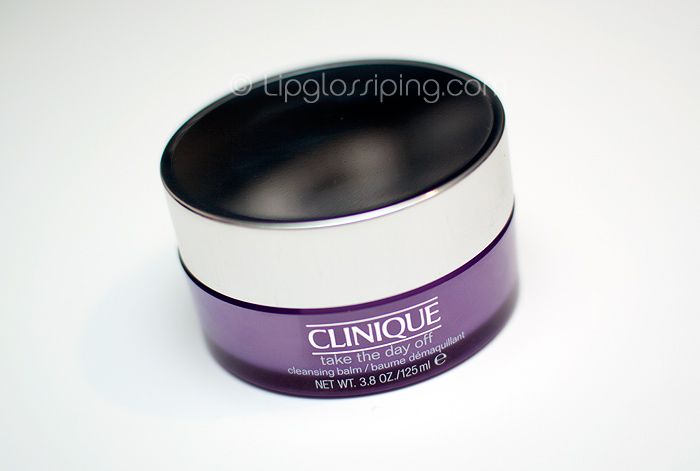 I'm a long-standing cleansing oil fan and my face simply doesn't feel clean to me until I've double cleansed.  Cleansing balms are something I've bought in the past but I generally prefer to use a pump bottle of oil than scoop product from a jar.
Last time I returned from holiday and opened my suitcase to find oil-soaked clothes put pay to that little preference.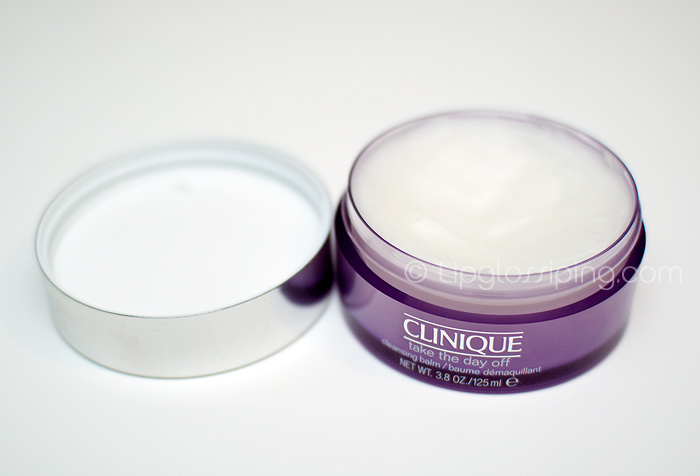 I'm also finding balms to be more compatible with my Clarisonic.  The slip feels a little dryer than with my usual oils (though still perfectly workable) and I use my delicate brush head in conjunction with a low speed setting before washing off.
It leaves my skin feeling smooth and squeaky clean.  Drier skins may find this a little drying but oilier types should appreciate the product's ability to cleanse thoroughly without too much stripping of the skin's natural oils.
Finally?  It leaves not a scrap of residue behind.  It emulsifies fully with water into a creamy, milky fluid that washes away with ease.
It's unscented which will please many (though I wouldn't have minded a touch of fragrance tbh), gives me absolutely NO eye irritation (despite massaging it into my lashes!) and contains no mineral oils.  Win.
Clinique Take The Day Off Cleansing Balm is priced at £19.50 for 125ml.
Do you use cleansing balms?  What are some of your favourites?
*press sample