Australian brand Becca is one of my favourite cosmetic lines, I love almost everything about the brand.  The shades, the packaging, the beautiful campaign imagery that sets my pulse racing not to mention the products that deliver polished and understated results time after time….
But there's one thing I don't like about the brand, infact… it's such an issue for me that I'm on the verge of throwing my toys out of the pram and boycotting.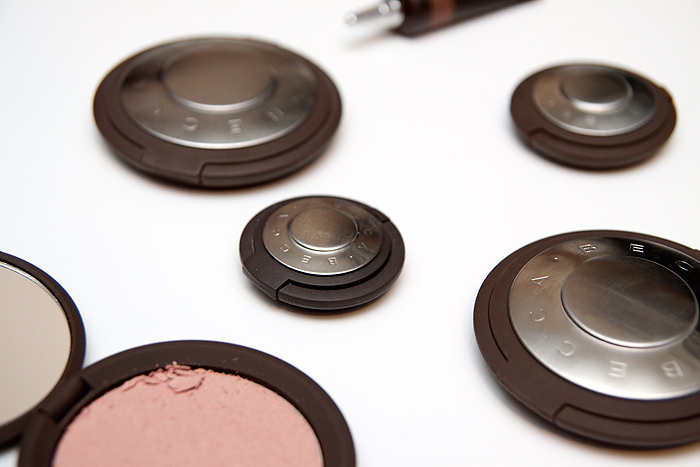 My Pressed Shimmer Powders keep disintegrating.
Now, I don't carry my makeup around with me.  I don't need to… I work from home and if I'm out and about, I'm usually too laden down with either L's things or my camera – a makeup bag is not an essential in my life.  These powders are treated with kid gloves and they sit in a drawer on my desk.
So why the hell is this the SECOND time one of my Becca Pressed Shimmer Powders has started to lift from the pan in this way?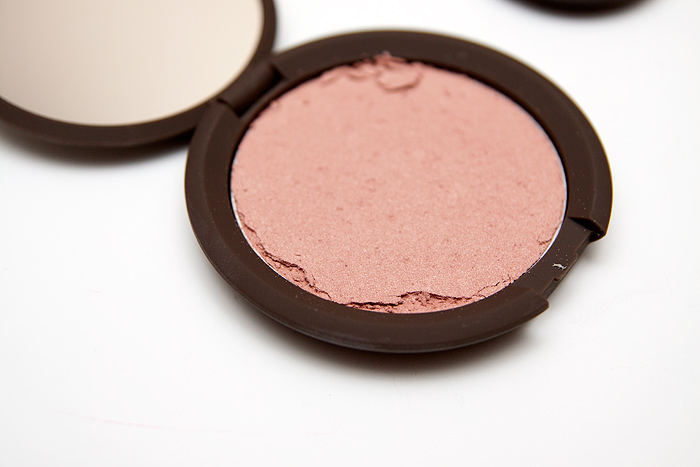 You might think that I'm one helluva unlucky madam… I must admit, I was contemplating resigning my online account with Lotto too until I googled the issue and realised that I'm not the only one experiencing this quality concern.
Let's do some maths here… I've owned a total of 5 Becca powder products and 2 have disintegrated – those stats aren't good.
On the Becca website, I see that the Pressed Shimmer Powders are in the 'last chance' section so it looks as though they're going to be discontinued.  I'm not sure whether to whoop or sob.
As for my beautiful, broken Nefertiti Pressed Shimmer Powder that I got for Christmas?  Well… I just shed a little tear.  And at £30, it was an expensive one.
Have you experienced any crumbling issues with Becca powder products?