I told you I had some rather special Butter Londons to show you – how about this one from the new Spring/Summer collection?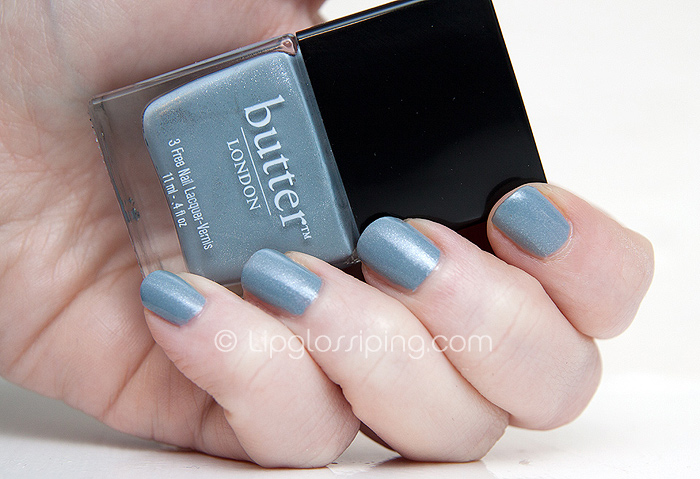 Lady Muck is described as a powdery periwinkle blue, slightly on the grey side and infused with pearl pigment for a soft, sexy sheen.
It's a gorgeous alternative shade for those of us who don't go for the screaming brights and Easter Egg pastels that are on offer.  Yes, it's quite a toned-down shade that wouldn't look out of place in a Winter collection but the silver pearl really lifts the dustiness and gives it a more floaty, ethereal look.
No complaints with either application or wear… there's something about these greyed-out shades that seem to give me ridiculously good wear.  Very strange but always welcome!
Butter London's Lady Muck is priced at £11.95 and available to buy online from PowderRooms