Last month, I attended a ByTerry event to showcase the French brand and in particular, two new foundations that have hit the counters recently.
Sheer-Expert and Cover-Expert are the two new formulas from ByTerry's creator Terry de Gunzburg.  As you may have guessed from their names, the major difference between the two are the coverage that they offer.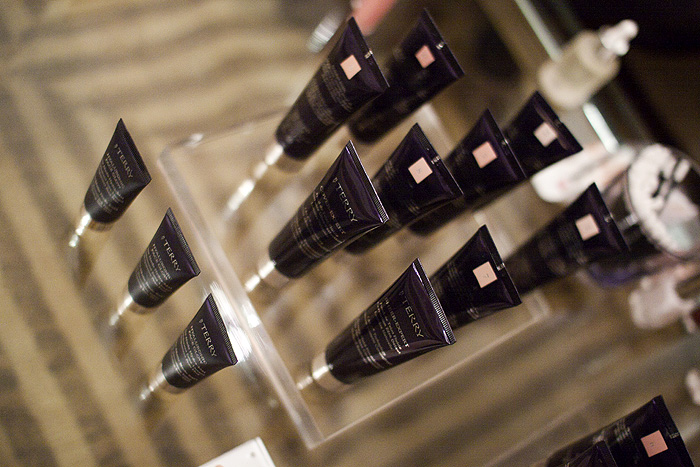 According to the brand…
Sheer Expert provides adjustable coverage, smoothes and plumps features and dims imperfections and signs of fatigue.  The natural satin finish adjusts and blends into your natural skin colour to reveal a perfect complexion with a sheer effect.
Cover Expert corrects all imperfections and flaws (including dark circles, freckles (flaw?!?!) wrinkles, fine lines or expression lines) while immediately lifting, smoothing and illuminating.  The matte satin formula is undetected on skin and provides an illuminated, unified, smooth skin tone.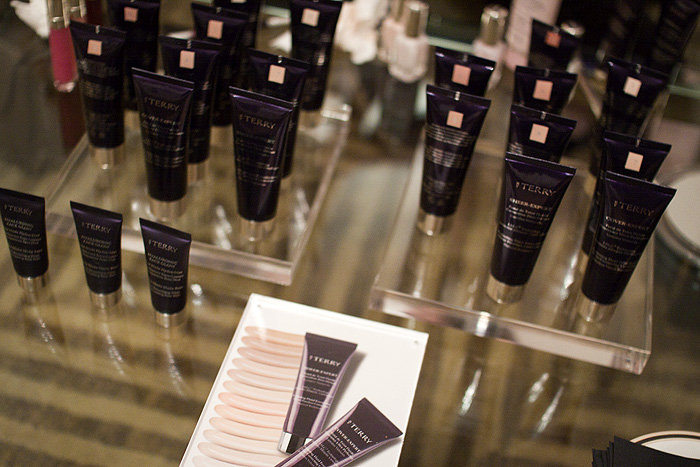 Priced at £44 each for 35ml, they're as you would expect, priced for the luxury end of the market but unlike a lot of their luxury counterparts, the range is impressively inclusive with a full 12 shades from the lightest to darkest skin shades available.
I was given a tube of the Cover-Expert foundation, after being matched to #4 Rosy Beige and have been trying it out over the past month.  I have to say, it's been a difficult month for a foundation to be tested on my skin… adjusting to the central-heating coming on has cause all manner of dryness and irritability, so this foundation has really been up against it, so to speak.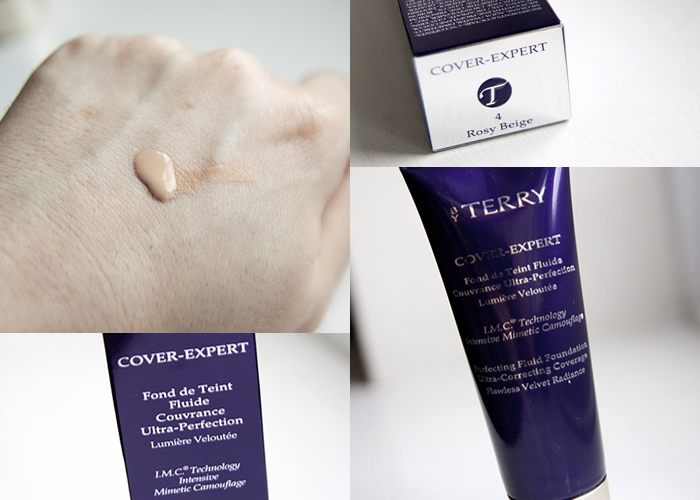 It's rose-scented (as is much of the ByTerry lineup) and has a distinct silicone feel to the formula… which isn't surprising when you look at the top three ingredients listed: Cyclopentasiloxane, Aqua and Dimethicone.  This does give a good, smoothing and softening effect over my imperfections but doesn't play too well with my skin dryness.  I have to give this foundation a well-moisturised base to avoid the dreaded flakies – but to its credit, it does behave well as long as I prep my skin adequately.
The shade is a wonderful match, which is surprising as I never have to go as high as a #4 in anything usually!  Pale girls, check this range immediately.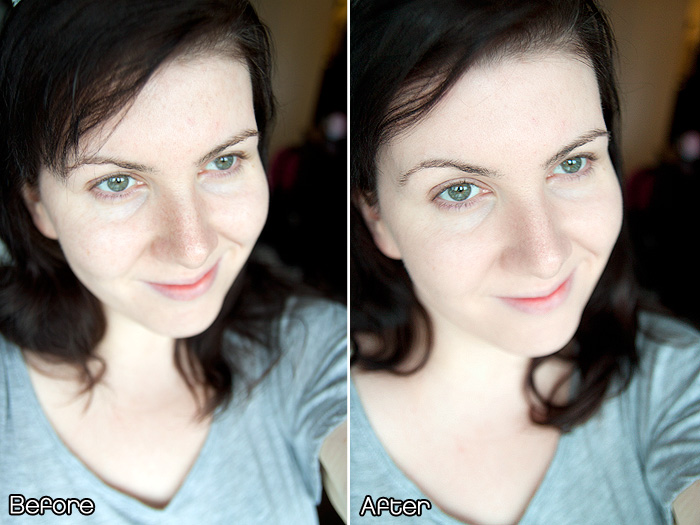 As for the coverage… I'd actually describe this as a little less than full.  It's not in the same league as something like Estee Lauder Double Wear, my benchmark for wearable full coverage!  The ByTerry Cover-Expert foundation is a medium-to-full coverage which is fine for wearing during the daytime.  It reduces the redness around my nose without obliterating it or preventing my natural skin texture to show through.
I also find that it makes excellent use of light reflection, despite a matte finish – I feel that the hollows under my eyes are softened thanks to some clever light trickery – something which we all know Terry is notoriously good at (hello Touche Eclat!).
If you're normal or even oily-skinned – you may find a perfect foundation partner with this new high-tech foundation from ByTerry.  Me?  Well, it makes me work a little harder than I'd like… but the result is worth it and this may well come in to its own once the weather gets a little warmer.  It's a keeper, I'll let you know if it's a repurchas-er!
Sheer-Expert and Cover-Expert are available to buy now from SpaceNK, priced at £44 for 35ml and available in 12 shades.
* press sample