I'm not sure if I've mentioned it once or twice already but did you know I turned 30 yesterday? 😉
I had a marvy day and despite spending the entire day looking rather, well… makeup-less, I did put some effort into making my nails as bling-tastic as possible!  Wanna see?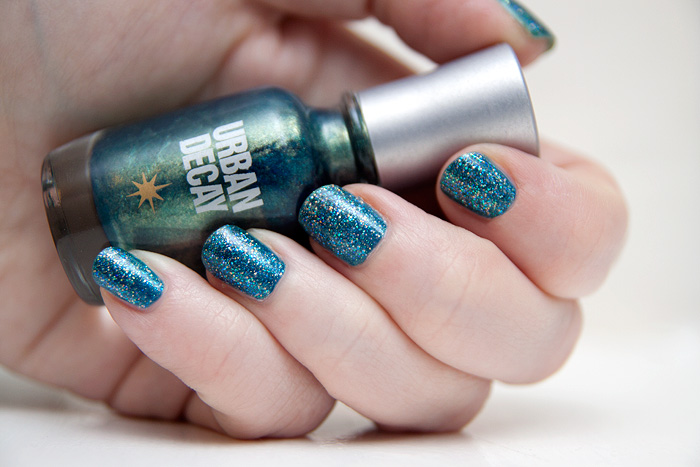 What with it being in focus n' all, you don't really get the true OMGGLITTERYGOODNESS effect.  But trust me, it was super blinging!
I used two polishes… one was an Urban Decay oldie from my youth (ok, 5 years ago) called Cult and the other was my brand new Color Club spangly holographic top coat called Starry Temptress.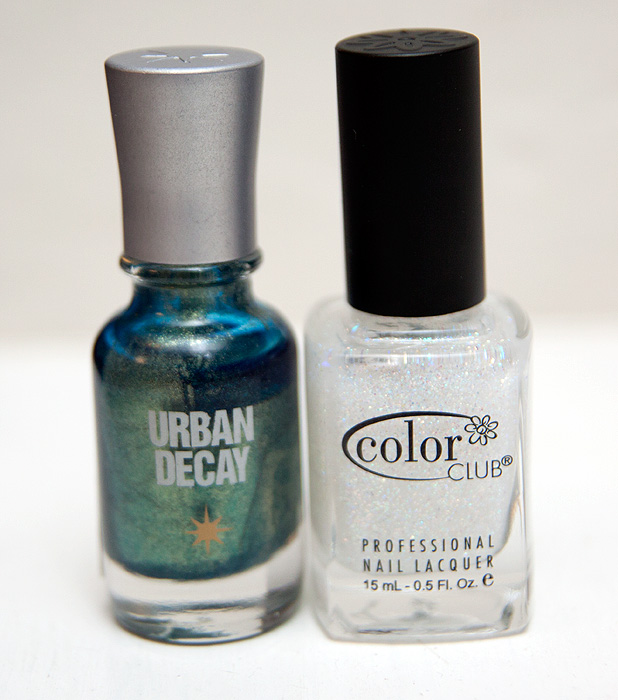 Do you have any favourite combos for the ultimate in nail bling?