Lip stains are generally pretty cack aren't they?  That Max Factor Lipfinity one?  Cack with a capital C, it tastes revolting too.  The Revlon Just Bitten version is only mildly more tolerable but horrendously drying on my lips.
And so, it was with a certain amount of "here we go again…" that I took this Smashbox Limitless Lip Stain and Colour Seal Balm* away with me after a recent blogger event.  My previous experiences were definitely playing heavily on my mind.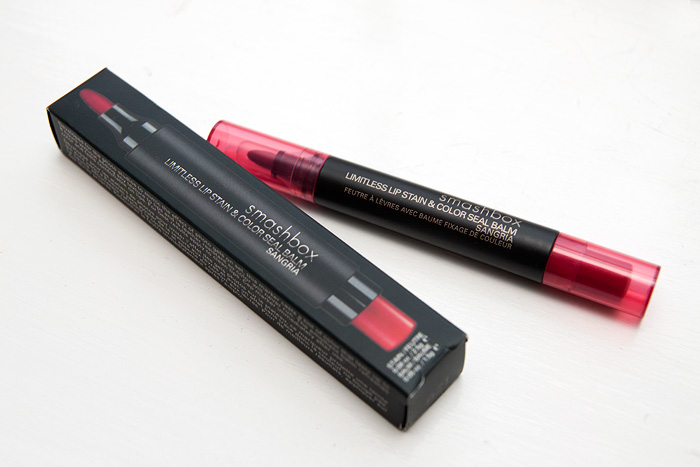 The Smashbox stain is a dual-ended affair with a liquid-dispensing felt tip on one end and a stick of balm on the other.  The shade is Sangria, a bold wine-red… as you may have guessed from the name.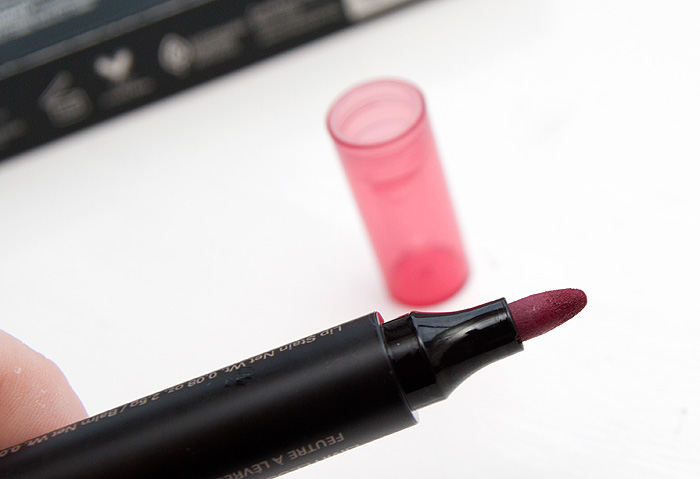 The felt tip is the best I've used… it's non-scratchy and dispenses an even amount of stain across the surface of my lips regardless of the angles I'm using to apply.  These would probably go down really well in outer space for that reason alone.
The other end offers a chunk of barely-coloured balm designed to match the stain in a hydrating formula.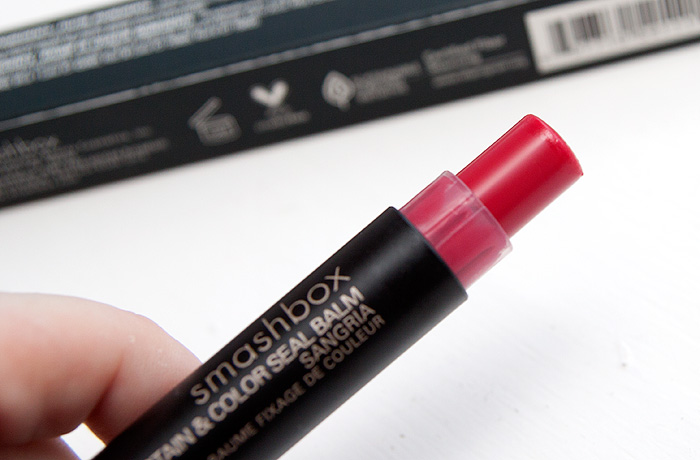 Some lip stains that I've used have had the tendency to be wishy-washy, needing many coats to build up the colour.  Not so here… the Smashbox Limitless Lip Stain and Colour Seal Balm in Sangria (I haven't tried the other shades) is bold.  Very bold.  Vampy bold even.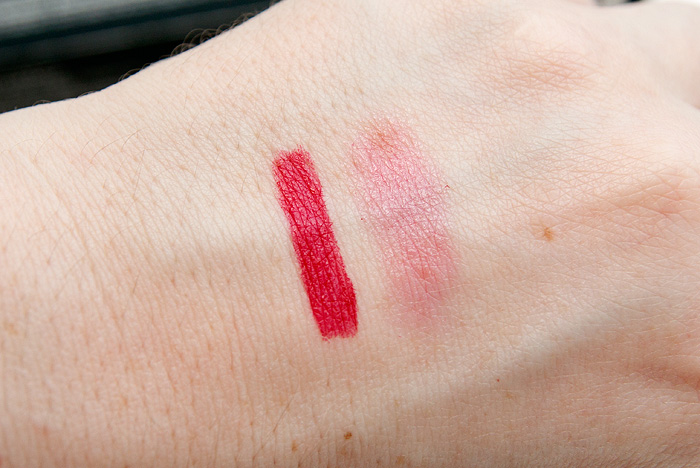 Unfortunately, it all starts to go a bit wrong from here.
Once applied, I liked it a lot… infact I decided that I loved it.  2 hours in and the colour was holding fast without my lips being painfully dehydrated as a result.  I had even decided that I would look past the £21.50 price tag for something that was such a WIN at being awesomely long-lasting and beautifully powerful.
Then suddenly at around the 4hr mark, things went awry and the colour slipped VERY quickly.  I should also point out that I hadn't eaten anything (just sipped at the usual 56 cups of tea over the course of the morning).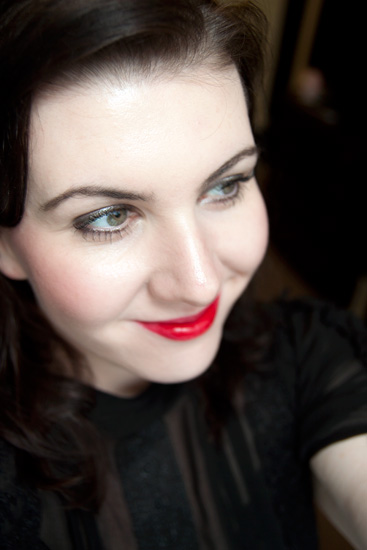 This is how it looked when I first applied it.  Lovely innit?  I was full of "OMG, I <3 Smashbox" at the time this photo was taken.
Problem is that when this thing fades, it fades UGLY.  Mr. L was adamant that I was bleeding from the mouth.

It was looking not so hot after 4 hours but I left it another hour before taking the photo.  I don't want a lip colour that's gonna scare the crap out of people around me.  I don't need that kind of hassle in my life and I don't want people stopping me in the street asking if I need a paramedic.
On the plus side, the Smashbox Limitless Lip Stain and Colour Seal Balm does not feather, isn't horrendously drying and looks amaze when first applied.  If you can remain no more than 4ft from a mirror at all times when wearing it for re-application checks, you're gonna be in heaven.  Me?  I'm a bit scared of it.
Smashbox Limitless Lip Stain and Colour Seal Balm is available in 6 shades and is priced at £21.50 from Debenhams.
* press sample