… an accidental case of perfect timing.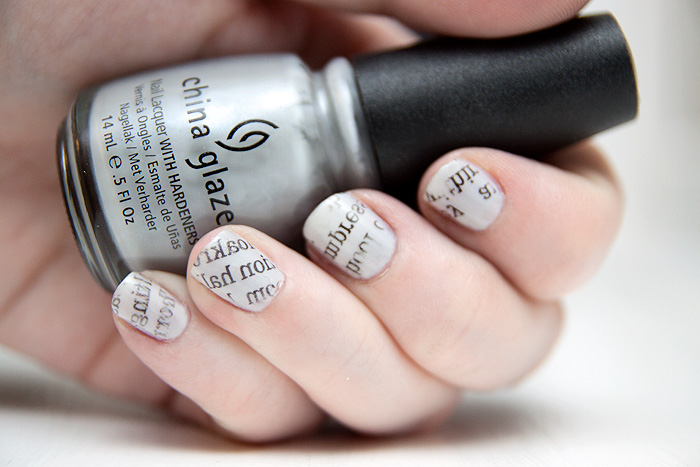 As the death knell sounds for the final issue of Britain's biggest-selling newspaper The News of The World today, this newspaper manicure couldn't have come at a more appropriate time.
China Glaze Pelican Gray provided the foundation for this one.
You can watch a tutorial on Newspaper nails below from Cutepolish, they're SO easy!