This week's around the blogosphere love in…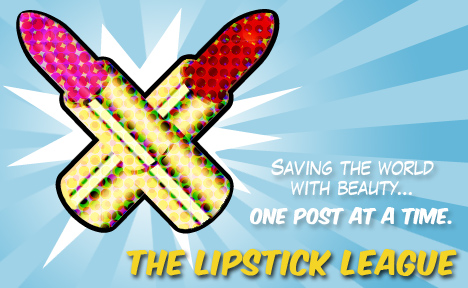 What's the most you've ever spent on a beauty product?

Oh… oh.  Err.  My husband reads my blog yano?  Especially when I don't want him to.  It's a sixth sense, like spidey sense but less cute and more likely to get me in trouble.

I bought a £40 blush a few months ago and I like Elemis.  A lot.  I'm also getting a taste for perfumes that go beyond sensible prices.  I'm trying to be coy about it… ok, it's probably a Creme delaMERDEthatsexpensive eye cream that was…. ok.

But the thing is, for me… it's the fripperies that add up.  All those little "ooh that's a bargain, I'll just get this, this and this" that end up costing more than I bargained (harhar) for.
Lipglossiping – champions the Brit pack with a couple of purchases from Mary Quant Cosmetics, ironically… made in Japan!
Nouveau Cheap – There's a surprising little twist to the new Wet n Wild Juicy Lip Balms. What could it be?
Orange to LA – has been smitten with another blush, this time it is Giorgio Armani Blushing Fabric #5 Raspberry. Find out if you need this blush in your collection!
Pink Sith – has pictures and swatches of the Nordstrom Annual Sale EXCLUSIVE Chanel Joues Contraste Blush in Rose Tourbillon. Something to add to your shopping list!
Phyrra – has an awesome Vampirella liner tutorial for you!
Vampy Varnish – loves the new Wet n Wild Nail Color Collection called Mermaid's Cove ! Which are your favs?
we heart this – Our beauty scientist put Make Up For Ever Aqua Liner to the test. Did it pass with flying colors, or running streaks?
Beauty Junkies Unite – Amber reviews some of the July exclusive Limited Edition Milani High Speed Fast Dry Nail Lacquers to see how they perform!
.
C'mon… own up!  What's the most YOU'VE ever spent on a beauty product?