If you're still trying to shake off the signs of overindulgence that Winter has left on your skin, you might find this offer from Liz Earle tempting…
The Clear Skin Kit contains a 50ml Gentle Face Exfoliator, a 75ml Deep Cleansing Mask, a 6ml Spot-On treatment, 2 x sponges, and a white headband.  The kit is available from 14th February to 23rd May 2011 for only £20.65 which is a saving of £12.50 on normal prices.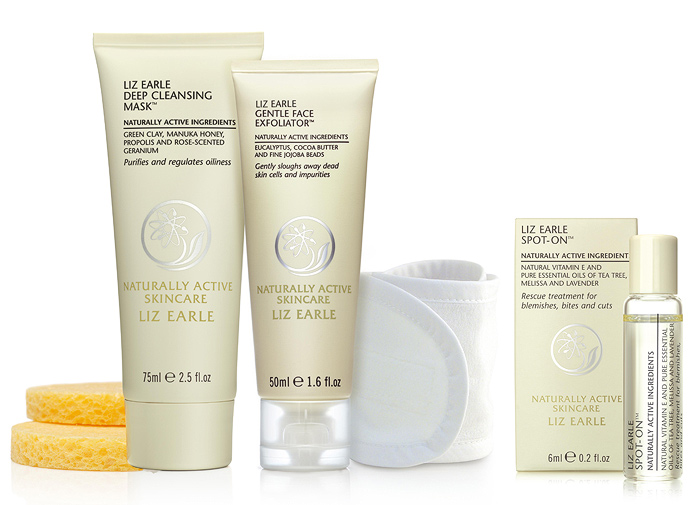 The three products included in the kit are designed to be used as a 3-step plan to help exfoliate, rebalance and treat blemish-prone skin.
I will unashamedly admit that I have a soft spot for Liz Earle press releases because I always learn something new reading them, look…
To avoid seasonal breakouts omega-3 is essential for making the body less inflammatory, so as well as eating oily fish, consider a supplement of fish oils.

Liz Earle recommends taking a probiotic supplement to help normalise the balance of gut bacteria, as two thirds of the body's immune receptor cells are found in the gut.  With the right diet and skincare great skin is within everyone's reach this spring.
Chocolate.  That's anti-inflammatory right?
Do you pay attention to feeding your skin from the inside out?