…for a potential best price of £7.00 inc. shipping.
It's currently sitting at £10 with free shipping and needs a few more buyers to achieve its full potential.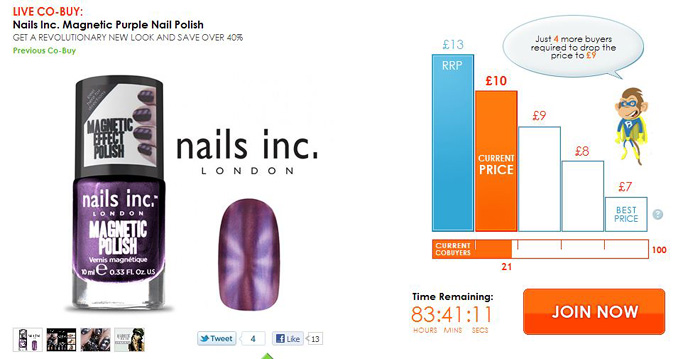 I went to Boots yesterday to try and get hold of the 17 magnetic polishes but they had nothing out except all the posters promoting it, irritated much?
My links aren't affiliated or sponsored but I am feeling a little pepped and hopeful that BuyaPowa have gotten something so 'on trend' and 'current' on site so soon after our feedback.  Keep it up guys!
I think I need me one of these (at £7 hopefully).  How about you?