The third polish in my mini Zoya haul was Neeka from the Fall 2011 Smoke and Mirrors collection.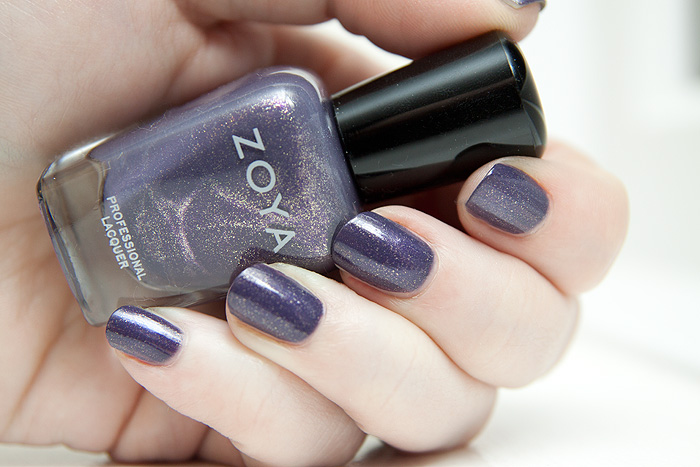 A pretty purple/grape polish with gold sparkle, this wasn't as dusty as I hoped.  Not that there's anything wrong with the base colour but I expected something a little greyer from Zoya's description of the shade.  Never mind, I'm not adverse to any kind of purple on my nails!
The formula of this was very similar to Yara and I achieved excellent coverage with two coats.
Zoya Neeka is available to buy online from Beauty4Nails-Body priced at £7.99