I haven't really gotten on board with the whole colour-blocking thing yet, I mean sure — if I buy a dress that makes use of the trend, fine… but as for me putting together my own colour-blocked outfits?  Well, that's for someone with better fashion intuition than me.  I'm sure there's a fine line between colour-blocking and colour-clownpants.
These soaps from Fred Butler look a bit color-clownpants to me, but we won't tell him that.  I can't look at these without wanting to lick the screen.  They're not colour-blocked masterpieces, they're ZOOM Ice Lolly soaps!!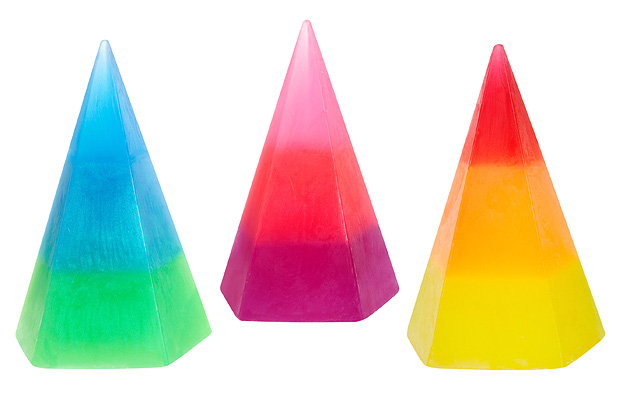 From November, these will be available in three flavours scents: Mojito, Strawberry Daiquiri and Tequila Sunrise  – they inject a bit of 1980s summertime into a miserable slide toward a 2011 Winter.  Now, where did I park my chopper?
They'll be priced at just £5.50 each (with free delivery) from FeelUnique.com