Question of the Week: – What's your number one requirement for a good mascara?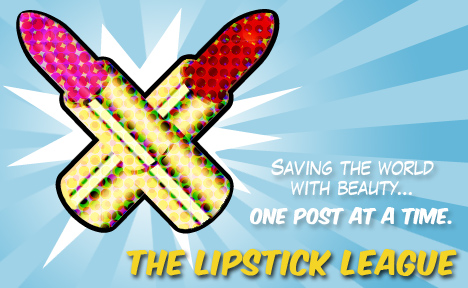 Answer: An inky black formula.  I'm blessed with half decent lashes but they're pretty fair.
.

Prime Beauty – cozies up with a mug of hot cocoa, a warm blanket and spends a Lost Weekend with BECCA, grab a mug and get lost in this collection too!
Phyrra – reveals the latest multi-tasking wonder, the Korres Quercetin & Oak Antiaging Eye Primer.
Vampy Varnish – shows you the cool new Special Effects from Nails Inc.and thinks you are going to love them!
we heart this – it's a treat, not a trick: enter to win five BPAL Halloween oils!
Beauty Junkies Unite – Pick out your favorite winter nail colors with these swatches from the Muppets polish collection from OPI!
Clumps of Mascara – has found the most beautiful emerald green nail polish ever! Aaaand, it's less than $3.
EauMG – reviews a "dirty rose" perfume by L'Artisan Parfumeur that is perfect for this time of the year.
Gouldylox Reviews – PhytoKeratine Serum from Phyto really works. It makes your hair soft, shiny, healthy-feeling. What else do you need?
Nouveau Cheap – Why does Revlon Starry Pink make me feel like a sophisticated princess? Click here to find out.
.
What's YOUR number one requirement for an awesome mascara?