I'm a total sucker for a bit of leopard print, much to my mother's amusement.  Or is it disgust… sometimes it's hard to tell.
Batiste have introduced a new scent to their legendary lineup… we all know that some of the Batiste 'fragrances' pong more than others *cough* Blush *cough* but I'm intrigued to try this new one described as: A feminine and daring Oriental aroma with top notes of cocoa, a floral heart and sensual vanilla, musk and wood base notes.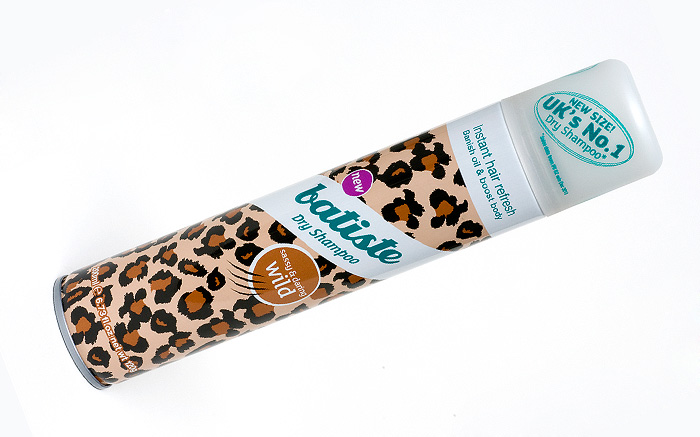 Batiste has become a bit of a staple in my haircare routine since the beginning of the Summer.  I seem to have developed a sorry case of the greasies (thanks hormones) and this stuff stops me from having to wash my hair every morning.  Does that make me a bit of a grot?  Whatever, bet you do it too.  Do you have a favourite Batiste scent?
Batiste Dry Shampoo in WILD is exclusive to Boots and priced at £2.99 for 200ml