I do the school run a few times a week for my neice and it's made me realise that what little time I have in the mornings to make myself look human is going to decrease drastically when Leila reaches school age.
I can barely bring myself to pull clothes over my head, let alone apply makeup but I have a duty not to scare the under 8s and so I diligently make an attempt at disguising my 7am death mask with a hint of colour. As you'll see, I don't go much on product this early in the morning.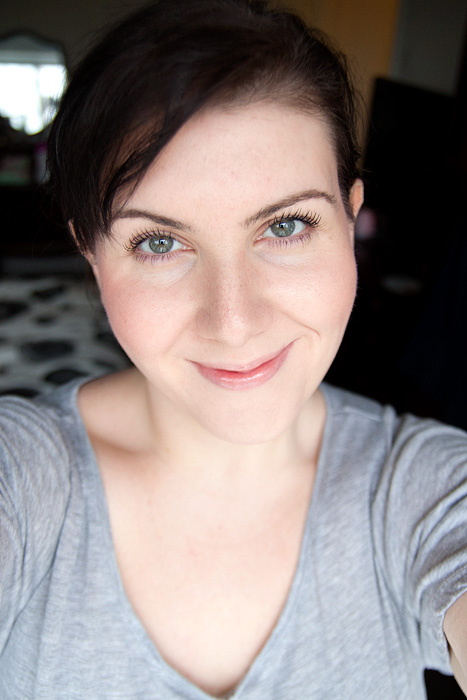 Infact, I rarely use more than four: foundation, mascara, lipgloss and blush.  Of the four, blush is most essential to avoiding that freshly dug up look, as is mascara – lashings of it.
As for my hair? Well I'm just pleased it's the right time of year for wearing a hat.
Products Used:
• ByTerry Perfecting Fluid Foundation Ultra Correcting Coverage (full review coming soon)
• Illamasqua Rude Cream Blush
• Bobbi Brown Extreme Party Mascara
• BarryM Toffee Lipgloss
What's your laziest face of the day?